15mm glue promotion for when you need glue FAST…….
Promotional launch on Tecbond 15mm glue sticks & Tec 15mm glue guns
To support the high demand for Tecbond 132 & 134 hot melt adhesives we have added 15mm versions of these glue sticks to our range for applications were you need glue fast!
Now you can achieve an increased output of 30% more molten glue per trigger pull, and with the glue gun holding up to 60% more glue with two of our most popular grades. Which means you do not need to reload as often as you would with a standard 12mm glue stick!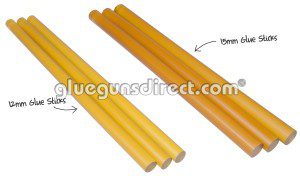 Tecbond 132-15 mm Clear General Purpose and Tecbond 134-15 mm Fast Setting Packaging adhesives are now available in 15mm glue sticks for when you need glue fast and on demand. To support this launch we are offering a special 15mm promotional deal.
FREE GLUE !
Buy a Tec 810-15 or Tec 820-15 glue gun and received a 5 kilo box of either Tecbond 132 & Tecbond 134 glue sticks completely FREE !
Click the required glue gun, select options and add to basket. At this point you will get a pop up to select the glue type required – 132-15 or 134-15. You must select a product option, if not, NO FREE GLUE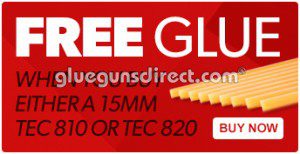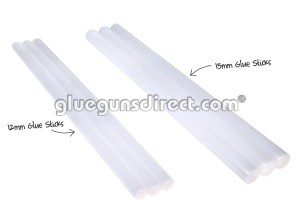 SPECIAL LOW PRICE
Buy 10x 5kilo boxes of either Tecbond 132-15 or Tecbond 134-15 at an amazing low promotion price of £20.00 per box! (Sorry, we cannot include a 15mm glue gun.
Limited promotional stock available, second come second served) Click on the links below to the relevant pages:
Tecbond 132-15 Clear glue sticks
Tecbond 134-15 Tan fast setting packaging
Stay Glued to us, we will not be beaten on price, service or quality
Need a better price, buying in bulk, using a competitors grade? Call 0161 627 1001 now and our friendly sales team will be pleased to assist.
Links
Tecbond 15mm Low Melt adhesive
Terms
Promotion starts 8.00am Monday 23rd September and ends 5.00pm Thursday 31st October 2013. Promotion 2 is an off-line call to action promotion and a glue gun must be returned to: Kenyon Group, GGD Exchange, Regent House, Regent Street, Oldham, OL1 3TZ to redeem this offer. Glue points / discount coupons cannot be used in conjunction with these promotions. Glue points will not be award to promotional transactions. 10% discount coupon is a website only promotion and cannot be redeemed against any other transaction, promotion, offer or exchanged for a cash value, 10% discount coupon end Thursday 31st October 5.00pm. Offer applies to all Tec 15mm glue guns in standard, 110 volt or Low Melt options. Prices are plus vat and maybe subject to carriage charge. Tec glue gun 12 month warranty maybe null and void if a non-Tecbond glue stick has been used within the tool. Sorry we cannot included a 15mm glue gun and promotional stock is limited, so second come second served with Promotion 4. Please call 0161 627 1001 for further details. Promotions are website only offers except promotion 3 which is call to action. Nothing within these promotions affects your statutory rights.