Mitre Mate is the original, and in our humble opinion, the best mitre kit on the market
Providing a quick, no-mess method for bonding mitre joints in many materials, Mitre Mate bonds in just 10 seconds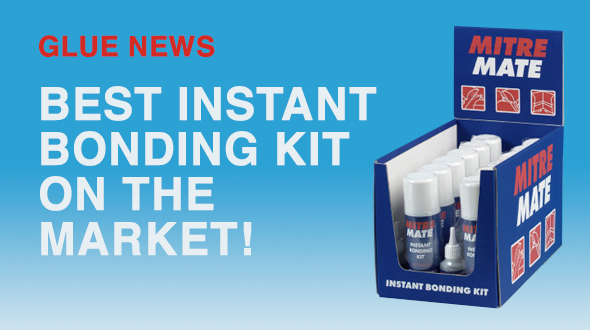 Providing a quick, no-mess method for bonding mitre joints in many materials, Mitre Mate bonds in just 10 seconds
Originally aimed at kitchen fitters, the product is now a must have in the construction and furniture industry with many applications.
Mitre Mate consists of a shrink-wrapped 50g adhesive with a 200ml activator.
Mitre Mate was created when the kitchen/shop fitting markets needed a quick, tough and reliable offset to traditional fixing methods, such as nails and screws. Also, the industry needed faster adhesives than PVA/PU type products that need to be clamped. As a result of extensive research and putting the correct products together, Mitre Mate was created and was an instant success, but it spawned a lot of imitators. We look at these products but still feel that we are providing a kit that offers our customers the best solution.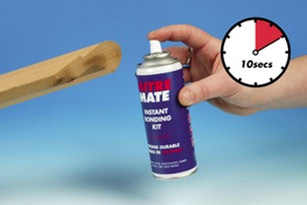 Instructions for use:
 Spray Activator onto one surface and allow to evaporate.
 Apply adhesive onto other surface.
 Hold both surfaces together for approx. 10 seconds.
Mitre Mate is ideal for bonding MDF and plastics therefore making it suitable for kitchen and bedroom fitters as well as shopfitting contractors. Mitre Mate will give a strong instant bond. Ideal for MDF mitres. Handy shrink wrapped twin pack. Ideal for skirting and architrave, worktops, PVCu trims, picture frames and many more.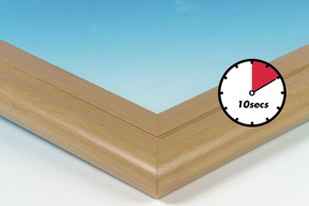 View and Buy this product on our website: www.gluegunsdirect.com/shop/product/mitre-mate/