CT 1 now available Anthracite Grey
The ultimate solution for internal and external sealing and bonding is now available in Anthracite Grey !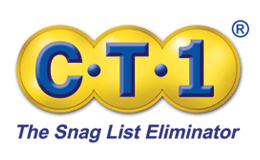 CT1 Sealant and Adhesive – The One Stop Product for all Sealing and Bonding
CT1 is a construction adhesive that will never shrink or crack and it can be structured and painted with any type of paint. When applying conventional sealants the surfaces have to be dry. As a sealant, CT1 can be applied onto wet surfaces, even underwater. It is also the perfect product to seal baths and showers, windows, doors, roofs, gutters, virtually anything. Available in a range of colours: Clear, Black, Brown, Grey, White, Silver, Oak, Blue, Beige and now Anthracite Grey !
CT1 RAL colour match for Anthracite Grey would be RAL 7015. Please note these are not exact matches, to be used as a guideline! View the RAL colour card
Unique adhesion on virtually any material in most applications without the need for additional fixings. CT1 is the ultimate solution for interior and exterior bonding and sealing.
Excellent resistance to chemicals
Prevents fungal growth
UV resistant
Excellent resistance to vibration
Food safe – conforms to ISEGA Standards
Works in wet or dry conditions, even under water!
Perfect for marine and boating maintenance, accident and emergency repairs
Can be used in all salt-water environments
Odourless
Does not shrink
Can be painted
Contains no solvents
No isocyanates
Unique flexibility
Environmentally compliant
Instant repair and bonding with fibre glass and carbon fibre materials
Have you tried………….POWER GRAB N BOND ?
Powerful adhesive for demanding internal / external gluing jobs!