H.B. Fuller
We are the adhesive experts!
Bonding foam with Swift®tak L 12/052
Solvent adhesives are now becoming redundant in the foam converting, upholstery, seating, insulation, sound deadening and protective packaging markets as customers seek a more environmentally friendly approach.

Swift®tak L 12/052 two component water based adhesive is taking the market by storm
Many types of foam on the market, each offering their own unique benefits and purposes:
Chip foam / Memory Foam / Packaging foam / Acoustic foam / Closed cell polyethylene foam / Zotefoam Plastazote® closed cell foam / Polyurethane Foams / Latex Rubber Foam / Convoluted Foam / Polyurethane foams .
You will be amazed at what we have been asked to bond with Swift®tak L 12/052  and the majority of the time we have surprised ourselves by providing the answer to some very difficult adhesive problems
Benefits of Swift®tak L 12/052
Very high initial tack
Soft glue lines
Solvent free
Swift®tak L 12/052 is perfect for bonding foam to smooth non-porous/low energy surfaces e.g. polypropylene !
Let's talk glue – 0161 627 1001 – to arrange a demonstration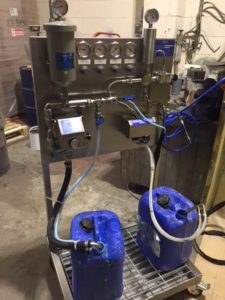 Recommend application equipment

Posted in: H.B. Fuller
NEED SOME HELP?
Give us a call on
0161 627 1001
Making your own crafty
Christmas decorations?
Dont forget to share your photos
with us on Facebook and Twitter!