Woodworking
We are the adhesive experts!
Fire doors are designed to reduce the spread of fire and save lives
Fire doors are required to slow down the spread of a fire. They are categorised in minutes. FD30 = 30 minutes, FD60 = 60 minutes and so on, up to FD120. This represents the time in minutes for the flame spread and how long it takes for the fire to break through.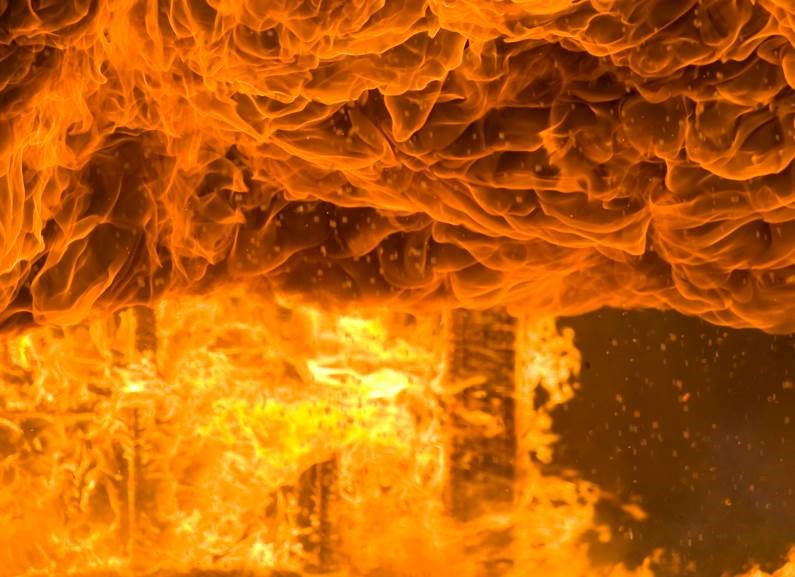 Fire doors are usually made and sold as a complete doorset, i.e. door and frame as one. The whole set is tested and certified. Not individual components!
Henkel Technomelt PUR hot melt adhesive is used on the solid wood lipping due to high temperature resistance and Henkel Aquence KL072 PVA for surface lamination and Henkel Loctite PU dispersions are used on the veneers.
Fire doors commonly produced are FD30 comprising of solid hardwood core and either veneer or laminated with HPL to 44mm thickness. FD30 doors offer half hour resistant fire doors and 54mm provide one-hour resistant internal fire doors. Fire doors, primarily, need to be fire resistant for long enough to prevent the spread of fire and allow safe evacuation of a building. In many cases 30 minute (FD30) resistance is considered adequate for this purpose.
However, insurance companies with concerns about public buildings, high rise apartments or buildings where there is, for example, equipment or antiquities to protect, may well advise or require 60 minute or even 120 minute resistance.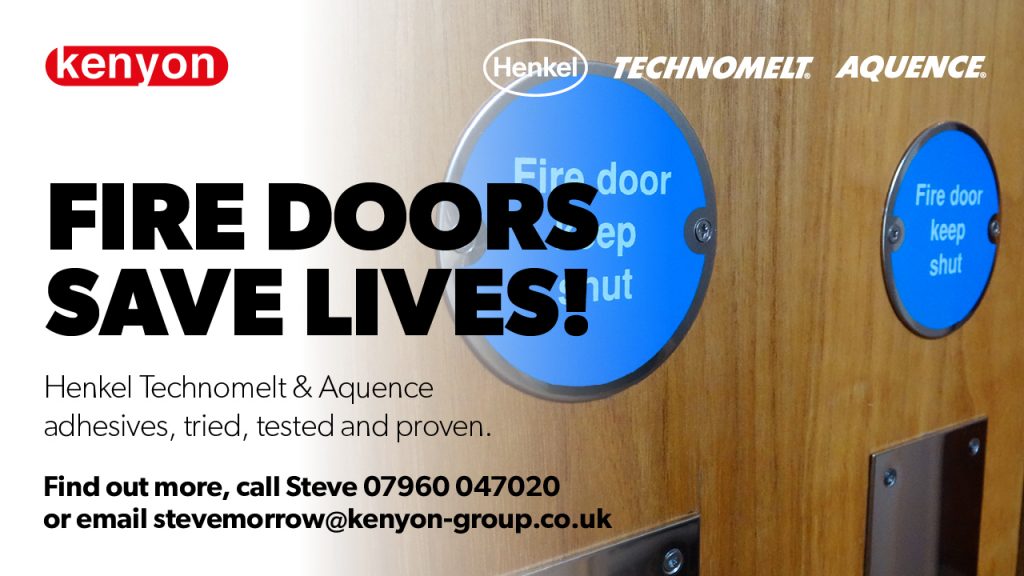 If in doubt, don't take chances and risk lives – consult authority figures
The BWF Fire Door Alliance is the leading authority on fire door safety and third-party certification. Its mission is to ensure that only third-party certificated fire doors and fire door sets installed by certificated companies are used in the UK. The BWF Fire Door Alliance Scheme (formerly the BWF-CERTIFIRE Scheme) was established in 1997 by leading fire door manufacturers to support the promotion of third-party certification of fire doors and fire door sets. The Fire Door Alliance is operated and managed by the British Woodworking Federation (BWF).
Posted in: Woodworking
NEED SOME HELP?
Give us a call on
0161 627 1001