Woodworking
We are the adhesive experts!
Rakoll® ECO 3 PVAc D3 – MADE IN BRITAIN
H.B. Fuller Rakoll® ECO 3 PVAc D3 – Polymerised and Manufactured in Dukinfield, Cheshire
Polymerising and manufacturing this adhesive in the UK is a huge unique advantage in the PVAc D3 market. We have total control of the product at all stages during manufacture to delivery, hence shouting buy British ! 
Quality – Performance – Competitive Price
Made in Britain is a major selling point over the competitors grades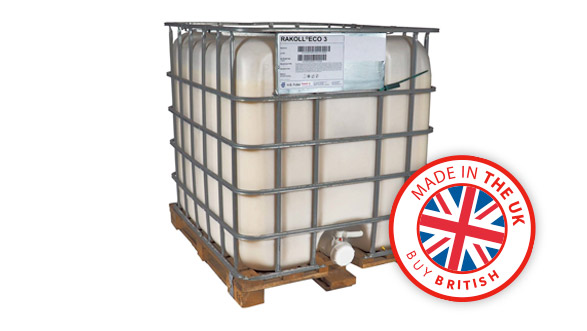 Rakoll® ECO 3 PVAc D3  is formulated for window manufacturing, flat lamination, furniture production, parquet flooring, door production and solid wood bonding. Available in 30 kilo pails, 600 kilo IBC and 1100 kilo IBC containers from stock
Proven adhesive technology which delivers results, delivery on time across the UK from stock, very competitive prices and technical support, the complete package from one source.
Posted in: Woodworking
NEED SOME HELP?
Give us a call on
0161 627 1001