Woodworking
We are the adhesive experts!
RAKOLL® PVAc Adhesives and the colder months over winter
Autumn to Spring there is always a risk during this period that temperature could plummet below 5c !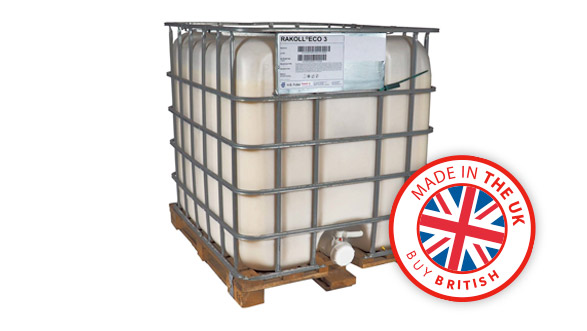 RAKOLL® PVAc adhesives need protecting from the cold weather to prevent the risk of it impacting the adhesives performance. As a general rule we will not ship RAKOLL® PVAc adhesives on a Friday during the colder months as there is a risk of the adhesive not being stored suitably over the weekend !
Cold temperatures affect the adhesive performance!
Colder temperatures increase the adhesive viscosity making the product thicker
Increase viscosity slows down adhesive's ability to penetrate into the core boards
Water releases more slowly resulting in slower curing
Increase viscosity can cause stringing or a risk of bubbling when pressing
If the adhesive has been subjected to frost you will notice coagulation (clumping) of the adhesive – do not use !
Store RAKOLL® PVAc adhesives away from frost in tightly closed original containers between +5°C and +35°C.
Always read the MSDS (SDS) and TDS data prior to use
Cold weather can also affect the core boards, laminates, veneers etc and ultimately impact the final bond !
For more details please contact the glue experts – 0161 627 1001
Posted in: Woodworking
NEED SOME HELP?
Give us a call on
0161 627 1001