GlueGunsDirect.com
We pride ourselves on being a local and global supplier of Glue Sticks, Glue Guns and Glue Dots. Here at GlueGunsDirect.com we believe that our prices and service provide you with the best all round value available on the Internet via the UK.
Gluegunsdirect.com, a trading website of the Kenyon Group Ltd, has been selling glue sticks and glue guns since 1979. Over the years we have gained a wealth of knowledge relating to applications where glue sticks and glue guns can be used, along with their advantages and disadvantages.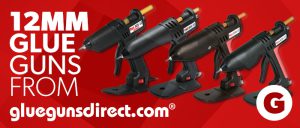 GlueGunsDirect.com probably has the UK's, if not Europe's largest stock of Tecbond Glues, Tec Glue Guns and Glue Dots – we will not let you down on price, delivery or service.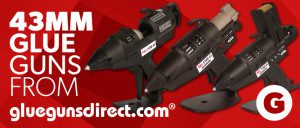 Our website now has even more user friendly features and contains more information on Glue sticks, Glue guns, Glue dots, how hot melt adhesives actually work and applications for hot melt adhesives than any other glue gun website and is probably the best glue gun / glue stick website on the net.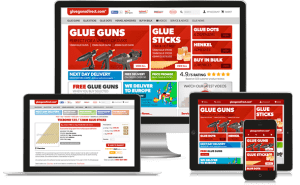 What can we GLUE for you ?
For more info call,  fax or email our sales office:
T: +44 (0)161 627 1001
F: +44 (0) 161 627 5072
E: sales@gluegunsdirect.com