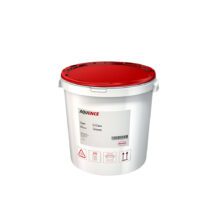 Showing all 4 results
PUR hot melt adhesives for flat lamination
Manufacturers of wood-based panels that are laminated with décor foils, veneers, CPL / HPL laminates to core boards for applications from Kitchen worktops and cabinets, LVT flooring, composite panels to fire doors seek superior bonding performance and turn to Henkel Technomelt PUR hot melt adhesives for flat lamination.
Thermal and cold lamination lines customers reply on the tried, tested and proven TECHNOMELT used by many of the well-known UK and European furniture manufacturers.
Micro Emission PUR adhesives to complement the range, we now have the ability to meet the demands put forward by companies and deliver on what is expected in these ever-changing times. TECHNOMELT Micro Emission PUR adhesive offer everything you would expect from a Henkel PUR Adhesive – low coat weight, tight joints, invisible glue lines, exceptional high performance combined with excellent heat and water resistance. And these grades have less environmental impact – the complete all round-package. Micro Emission PUR adhesives really are the future for our customers and the planet!
Henkel also supply Aquence D3 / D4 PVAc adhesives formulated for hot /cold press flat lamination, veneers, furniture production, parquet flooring and door and fire door production.