Hot Melt Adhesive Cleaners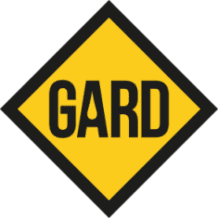 Gard DEV 16
Wash down cleaner to all surfaces which become contaminated with cold glue/starch
DEV 16 Used as a regular maintenance product, dilutes with water (4 parts) and generally used as wash dow...
Showing 1–10 of 17 results
Can't find the cleaner you require – please call 0161 627 1001
Gard are the leading manufacturer of a unique and comprehensive range of Adhesive Cleaners and Release Agents.
Welcome to Gard Chemicals – Adhesive Cleaners
These products have been developed to be highly effective with all grades of hot melt and cold adhesives: they remove and then prevent unwanted build-up of glue deposits and smears that occur both internally and externally in and around all types of adhesive application/dispensing equipment, and also generally on machinery working surfaces.