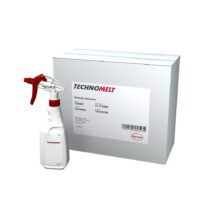 MELT-O-CLEAN Hot Melt Cleaner
Powerful Hot Melt Cleaner for glue guns and nozzles
Removes residual, charred adhesive and heavy grease and grime. Powerful and careful cleaning of glue guns, n...
Showing all 8 results

Kenyon's are the UK's number one supply route for Henkel adhesives covering Furniture and Building Components providing quality products for woodworking, furniture, caravan, insulation, mattress, window, and door manufacturers. These markets are supplied with Henkel adhesives under the industry leading brand names Technomelt and Aquence, which are recognised for quality and proven performance – just ask anyone using Henkel!