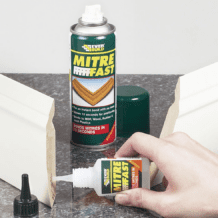 MITRE FAST
Furniture, timber, kitchens and plastic industries where an instant bond is required for mitre joints
Product Description EVERBUILD MITRE FAST is a two pack system comprising an high viscosi...
PVA 502 D3
Water resistant Interior / Exterior PVA
502 D3 ALL PURPOSE WATER RESISTANT WOOD ADHESIVE is a medium viscosity, resin based polymer emulsion which ...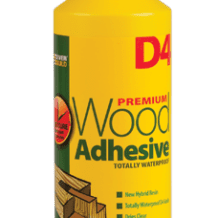 PVA D4 Adhesive
D4 Waterproof PVA Interior / Exterior
D4 Wood Adhesive is a solvent free industrial grade D4 wood adhesive based on the latest hybrid resin techno...
Showing all 3 results

Can't find the product your require?
Please call 0161 627 1001 for price and availability of the entire Everbuild / Sika range
Over 80% of Everbuild's product range is manufactured in their Leeds based factory, with the capability to produce over 55 million cartridges every year along with a huge range of PVA's, wood adhesives, fillers and building chemicals.
It's not only their superior product selection which makes Everbuild stand out amongst the rest, but their expertise and understanding of the market, continuous industry research and constant advancements in R&D which ensure they are one step ahead and provide the trade with the products they truly require.
Product range comprises of some of the trades most respected products including EB25, Mitre Fast, Stixall, Pinkgrip and wonder wipes. All of which have been honed over the years through rigorous testing and product research. Everbuild's commitment to continuous investment in new development and manufacturing technologies ensures customers receive the highest level of quality and service they have come to expect!