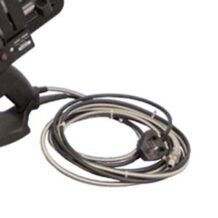 ADD040 Cordset
6 or 12 Metre Extension Cordset for Tec Spray-Tec Tools
For use with TEC 6100 EX | 710...
£

142.71
(inc. VAT £171.25)
Showing 1–10 of 67 results
Craft tools like the Tec 305 are ideal for low volume, sporadic work, perfect for the rosette maker or for testing glue sticks on prototypes. Craft guns are not industrial guns, forcing the trigger to apply more glue faster only ends one-way, broken tool! If you need glue fast or use the tool all day, step up to the British made Tec 810 which delivers glue on demand. Available in 12mm & 15mm, low melt or hot melt you have the gluing power. For those really demanding heavy duty industrial applications or gluing large areas requiring volume of glue fast, 43mm tools come into their own. The British built Tec 3400, Tec 6300 and Tec 7100 designed to take 43mm glue sticks. These are the heavy weight, big guns with the Tec 7100 probably the most powerful hand-held glue gun in the world. Tec 6300 & Tec 7300 are spray tools ideal for covering areas up to 2m2 and can be used on heat sensitive materials like expanded polystyrene, perfect for insulation applications. All Tec glue guns have a 12 month warranty when used with Tecbond glue sticks!
What's the difference between Hot Melt and Low Melt Glue Guns?
This is a common question people are asking via Internet search engines. And it's a question we are asked by customers when they are looking for a glue gun from our range. There are two options, low melt (often known as cool melt) glue guns and hot melt (often known as high melt) glue guns. Thermostats are fixed on most tools 130c for low melt and 195c for hot melt, some tools are self-adjusting being various temperatures like the Tec 820 others have optional temperature modules like the Tec 3400. Low melt glue guns are safe and easy to use. They carry a reduced risk of burns due to a lower temperature and are commonly used for bonding heat sensitive materials, arts and crafts and schools. Low melt and spray glues are used for industrial applications for bonding expanded polystyrene to chipboard where a hot glue would damage the expanded polystyrene causing a bond failure. Hot melt glue guns have a wider selection of adhesive formulations to choose from. Covering off the bonding of more challenging materials like polypropylene, plastics, ABS, acrylics and even metals.
Glue gun safety advice?
Tec glue guns are safe in general to use and pose virtually no hazards to health. However, the hot melt adhesives (glue sticks) used with these tools are heated to a molten state at high temperatures often reaching 195c. There may be a small risk of harm, such as burns and damage to surfaces if they are not used correctly and safely. Wearing protective clothing like overalls, gloves, and goggles can reduce the risk of burns. Storing the glue gun correctly and using a drip mat while gluing can prevent damage to surfaces – and the gun itself. Follow these tips to help prevent accidents and solve any problems. Always read the safety data sheet for the adhesive being used prior to use. Familiar yourself with procedures for burns "plunge the skin into cold water straight away until the burning sensation subsides – usually for around ten minutes. Don't attempt to remove the molten glue. This could pull away layers of skin and leave a raw wound. If your fingers are coated with molten adhesive, keep them moving while it cools to prevent a tourniquet effect" and always seek medical advice.
Glue Gun excessively dripping?
Molten glue is constantly dripping from the nozzle? Check the nozzle, is it clean, does the nozzle have a true orifice, not damaged, worn or squashed? Glue guns that have been left on for too long a period without use (often 30 minutes or more) on a regular basis suffer from the risk of charred glue blocking the nozzle or stopping the ball and spring inside the nozzle from operating allowing the molten glue to flow without trigger pressure. Damaged nozzles due to hard work need to be replaced for optimum performance! Always use Tecbond glue sticks with Tec glue guns as these glue sticks are made to a very high specification and designed to work exceptionally well through the range of Tec glue guns. We have seen cases where imported competitor grades have been used in a Tec glue gun with excessive dripping, yet when Tecbond glue sticks were put through the same tool there was no dripping!
What's the difference between Glue Backup and Melt Back ?
Glue Backup occurs when an operator attempts to extrude adhesive from a glue gun before it has reached the correct molten temperature. The adhesive which has cooled in the nozzle has not reached molten temperature. Consequently, adhesive is forced back along the barrel through the gap between the adhesive and the barrel wall by trigger pressure. Can cause serious burns! Always use Tecbond glue sticks / slugs in your Tec glue gun. Other issues which may occur, trigger failure/breaking due to excess force or the inlet tube (inside the tool) splitting causing the tool to short or go bang.
Melt-Back occurs when glue has been over-softened and is forced back along the barrel of the applicator by trigger pressure. If your glue gun is left on for more than 30 minutes without being used either turn the tool off or dispense a small amount of adhesive, this will help prevent melt-back. Melt-back can cause serious burns! Other issues can be the charring of the glue in the nozzle causing the nozzle to block or the tool to drip constantly.
New glue guns for old service
Have a broken or beyond economical repair? don't throw it – exchange it for a new Tec Glue Gun at a discounted price! If you are using our Tecbond glue sticks / slugs and have a broken or whatever condition Tec glue gun, or even if it's a competitor's glue gun, you can exchange it for a new Tec glue gun with a 12 month warranty at a discounted price. This is a unique service for customers using our Tecbond glue sticks / slugs. If you are using a competitor's glue sticks and are interested in service exchanging your glue gun, please give us a ring so that we can discuss options to get you GLUING with Tecbond adhesives.
Why buy from gluegunsdirect.com?
With over 40 years of gluing knowledge and experience we are challenged on a daily basis to find the answer to various adhesive problems and new applications. You will be amazed at what we have been asked to bond and the majority of the time we have surprised ourselves by providing the answer to some very difficult adhesive problems. Gluegunsdirect.com offer a comprehensive range of market leading adhesives technologies, technical support and training, UK stock holding across three warehouses and delivery when the customer needs it. We are the complete adhesive package!
What can you glue with our range of adhesives? Have a gluing problem, don't come unstuck, challenge our glue experts and call 0161 627 1001 – Keeping Britain Bonded Since 1979!

What can we GLUE for you?
We are probably the UK's if not Europe's leading supplier of Tecbond shaped hot melt adhesive. Offering the largest range of performance adhesives and hand-held applicators
40+ years' experience, offering specialist knowledge on all aspects of commercial gluing operations – try our Glue Selector
Advanced technology at the UK manufacturing facility and a continuous programme of research and development ensures that we continue to meet the ever changing and challenging needs of industry
Tecbond adhesives are often formulated using raw materials harvested from sustainable managed forests. Our packaging is recyclable, and where possible made from recycled materials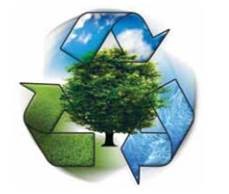 Over 90% of the Tecbond adhesives and Tec glue guns are made in the UK, and we offer 12 months warranty as standard on all our Tec glue gun range 12mm, 15mm, 43mm and spray tools
 "How do Hot Melt Adhesives work?