Polyurethane Dispersions 3D applications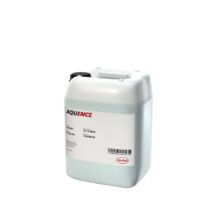 AQUENCE CATALYST R 397
Cross-linker for dispersion adhesives
AQUENCE CATALYST R 397 is a cross-linker based on isocyanate for dispersion adhesives. Us...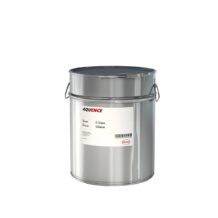 AQUENCE FD 150/6
One-component polyurethane dispersion for 3D applications
AQUENCE FD 150/6 is a one-component polyurethane dispersion for 3D applications. Usage
£

321.51
(inc. VAT £385.81)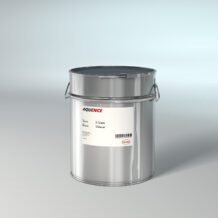 Henkel Aquence FD151
Higher heat resistance with increased resistance to water & steam
Henkel Aquence FD151 Two-Component (2C) with crosslinker added separately. It is used in conjunction with...
Showing all 3 results
Manufacturers within the woodworking industry and whose process involves 3D Lamination, understand it can be a challenging and difficult application to perfect, with many elements of the process needing to come together at the same time to ensure an optimal finished product.
Kenyon's understand the need to work closely with manufacturers step by step throughout the 3D laminating process to ensure operators have confidence in the process and materials used. Kenyon's sales team have years of experience and knowledge of this market and through our Premium Partnership with Henkel, have access to their specialist teams, market leading PU Dispersion adhesives and 3D tools, which is why so many companies put their trust in us.
The application of 3D lamination, or membrane pressing as it is also known, is, in short, a manufacturing process that involves wrapping a vinyl decorative foil around fibre board, MDF (medium density fibreboard). The MDF is sprayed with a PU (polyurethane) dispersion adhesive then allowed to dry. A decorative foil is placed over the MDF before it is put through a press, which is heated to a specific temperature to reactivate the glue and pressure added to produce the finished product.
This process is especially popular in the manufacture of kitchens, with the use of high gloss foils producing a gleaming upmarket finish, which is easy to clean and maintain. It is also popular for bedroom and bathroom furniture manufacture.
Q: What is a PU Dispersion?
A: It is a reactive water-based PU adhesive, formulated and used for the laminating of thermoplastic films onto wood based fibre board (MDF). Supplied as a one-component (1C), which contains a crosslinker, and a two-component (2C), which requires a crosslinker adding separately.
The two options offer high adhesion on both foil & board substrates, and higher heat resistance with increased resistance to water & steam. They also have a low activation temperature, which is beneficial to the process. In addition, both One- and Two-Component options have a pigment added, which shows up under fluorescent light. This allows operators to inspect the sprayed panels ensuring full coverage is achieved.
Henkel Aquence FD150/6 One-Component (1C), which has an integrated crosslinker added, is our most popular adhesive offering for 3D laminating, with an activation temperature of 55°C. It provides all the benefits you get with a Two-Component, but takes away the hassle of mixing and reduces human error.
Henkel Aquence FD151 Two-Component (2C) with crosslinker added separately. It is used in conjunction with R397 hardener and has the lowest activation temperature of 50°C. It is clean spraying and offers a slight increase in heat resistance if additional hardener is added. The normal 1:1 mix ratio allows for accurate mixing, which is normally completed after 5 minutes.
Q: Do you need to prepare the MDF before applying PU Dispersions?
A: Yes, the MDF boards must be prepared carefully, and be clean and dust free. Any contamination or dust may show up after lamination, especially with high gloss.
Q: Is it important to monitor the temperature of the substrates?
A: The temperature of the substrates and working environment must not fall below 18°C and temperatures above 35°C should be avoided. Working outside these parameters may impact adhesions and the quality of the finished product.
Q: What is the advised number of coats when spraying 1C and 2C Dispersion for membrane pressing?
A: Ideally, you want to apply two coats. A light first coat to seal the MDF, leaving for a minimum of 4 minutes before applying a heavier second coat, to ensure good adhesion. Edges and routed areas have high absorption so the PU adhesive might penetrate more easily and become completely absorbed. This means these areas need two coats to ensure substrates are bonded correctly.
Q: What is the recommended coat-weight when spraying 1C and 2C PU Dispersion for membrane pressing?
A: This will depend on the quality of the MDF and how absorbent it is. Two coats are always advised, ensuring that good coverage is achieved on the edges and routed areas. When wet, 100g-120g on the edges and 35g-40g on the surface.
Q: What are the advantages and disadvantages of 1C and 2C PU Dispersion?
A: 1C Dispersions provide a simple and easy process (no mixing involved) and offer good adhesion and performance benefits. During the winter months, they may be more susceptible to colder temperatures due to the crosslinker already being added. Storage temperatures must be monitored through this period.
2C Dispersions are the original adhesives for 3D laminating and can be more stable due to the adhesive and crosslinker being separate. However, they are more susceptible to human error during the mixing process, therefore it is vitally important to ensure the correct quantity of hardener and adhesives are put together, as it will impact adhesion and the finished product. Once mixed, you will have a 8 hour pot life. Henkel's 2C offering is a 1:1 mix making the process much simpler, but again it must be mixed correctly, which normally takes around 5 minutes.

Kenyon's are the UK's number one supply route for Henkel adhesives covering Furniture and Building Components providing quality products for woodworking, furniture, caravan, insulation, mattress, window, and door manufacturers. These markets are supplied with Henkel adhesives under the industry leading brand names Technomelt and Aquence, which are recognised for quality and proven performance – just ask anyone using Henkel!