Edge banding Hot Melt Adhesives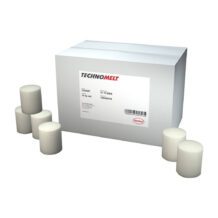 TECHNOMELT DORUS HKP 20
Unfilled edge banding hotmelt for Holzher equipment from feedrates of 10 m/min
Unfilled edge banding hotmelt based on EVA in cartridges for HOLZ-HER edge banding machines. U...
£

171.63
(inc. VAT £205.96)
Showing all 10 results

Kenyon's are the UK's number one supply route for Henkel adhesives covering Furniture and Building Components providing quality products for woodworking, furniture, caravan, insulation, mattress, window, and door manufacturers. These markets are supplied with Henkel adhesives under the industry leading brand names Technomelt and Aquence, which are recognised for quality and proven performance – just ask anyone using Henkel!