Tecbond coloured & glitter glue sticks – Add a bit of sparkle to all sorts of items
Use your imagination with Tecbond 12mm coloured and glitter glue sticks to create beautiful glittering patterns, motifs and writing on almost any surface. Transform pots, Xmas cards, decorations, gifts, novelty items, presents, arts and crafts and many more applications.
Flora-tec coloured and glitter hot melt adhesives are ideal for arts and crafts. Used extensively in the Arts and Crafts fields covering off many applications for bonding of fabrics, paper, card, cork, buttons, string, foil, tin cans, bottle tops, plastics, cork, ribbons, board, novelty and gift items, the list just goes on. Art and crafts markets encompasses a vast range of creative ideas, challenging materials and we have the sticking power!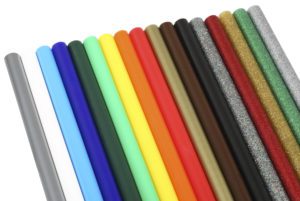 Be creative with TECBOND coloured & glitter hot melt glue sticks
Tecbond coloured and glitter glue sticks are available in:
Solid colours: red, green, blue, yellow, brown, white, black, gold, Orange, Dark Blue and silver
Glitter glue sticks: gold, silver, red, green and multi-colour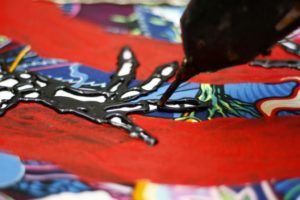 All Tecbond coloured and glitter glue sticks are 12mm x 200mm long and are recommended for use with the Tec 305 and Tec 806-12 glue guns. Tecbond coloured and glitter glue sticks for the more creative mind!
For a clear general purpose glue stick for arts & crafts – Tecbond 132 Clear
Need a glue stick with more sticking power, take a look at our Tecbond Glue Stick Selector
https://www.youtube.com/watch?v=xyckAwluYr8