The Mouseplane from Power Adhesives takes away the need for heavy duty sanding to remove dried glue or to level wood surfaces.
The curved profile of the Mouseplane fits comfortably in the hand and its tough, robust design and carbon steel blade enables the smooth finishing of wood repairs. It is ideal for use with Power Adhesives' knot-tec glue guns and adhesive.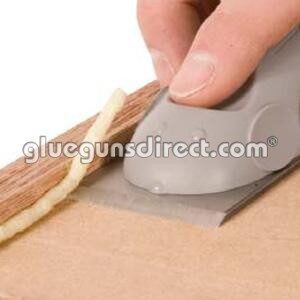 The Mouseplane fits flush against a surface or edge and neatly removes excess dried glue or uneven wood surfaces. It is also ideal for edge levelling and cleaning out corners of cabinets. The high quality carbon steel blade maintains a sharp edge and replacement blades are available.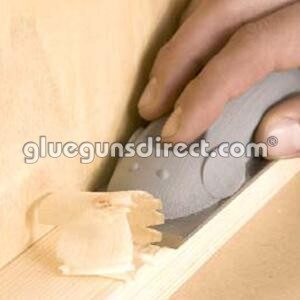 It has a blade cover for safety and to protect the blade edge when not in use. The blade can also be turned to protect the sharpened end during storage. There is also an easy-to-access storage compartment for the blade cover.
The Mouseplane is a most useful tool for carpenters, builders, kitchen fitters and cabinetmakers. It has the comfort and ease-of-use of a plane, combined with the sharpness and speed of a chisel.
BUY the Mouseplane Click Here