To support the high demand for Tecbond 132 & 134 hot melt adhesives we have added 15mm versions of these glue sticks to our range for applications were you need glue fast!
Now you can achieve an increased output of 30% more molten glue per trigger pull, and with the glue gun holding up to 60% more glue with two of our most popular grades. Which means you do not need to reload as often as you would with a standard 12mm glue stick!
Tecbond 132-15 mm Clear General Purpose and Tecbond 134-15 mm Fast Setting Packaging adhesives are now available in 15mm glue sticks for when you need glue fast and on demand. Applied with a Tec 15mm glue gun from our range offering a thin profile gun body with extended nozzle tip to improve visibility, allowing accurate glue placement and adjustable full-hand lever trigger and soft-feel grip for optimum comfort. All tools have a highly efficient melt chamber giving a fast heat-up time of only 2-3 minutes.
View: Tecbond 132-15mm Clear glue sticks
View: Tecbond 134-15mm Fast setting glue sticks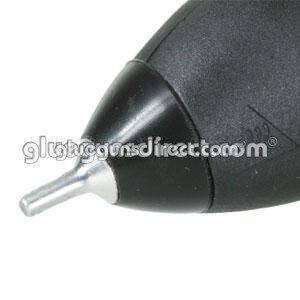 View: Tec 15 mm glue gun range
Don't throw your old or broken 12mm glue guns, exchange them for a powerful 15mm Tec glue guns using our New for Old glue gun exchange. All Tec glue guns have a 12 month warranty and supplied at a discounted exchange price.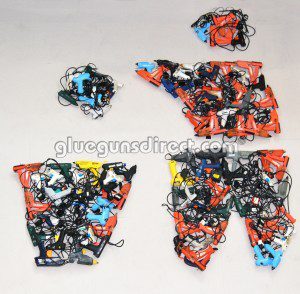 Call our friendly sales team on 0161 627 1001 for further details or email: sales@gluegunsdirect.com
15mm Glue sticks vs 12mm Glue Sticks