Before you use your Glue Gun……
For best performance, safety advice and maintenance tips for your Tec Glue Gun, please follow these guidelines:
1. Always insert a glue stick/slug into the applicator before plugging in. Before use, ALWAYS allow the applicator to warm up to operating temperature.
2. Most Tec glue guns are ready to use in 3-5 minutes.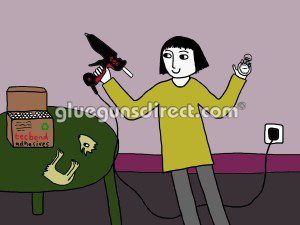 3. Spray glue guns should be allowed to heat up for at least 10 minutes.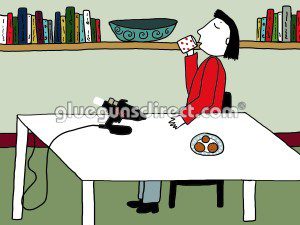 4. NEVER lay the applicator on its side.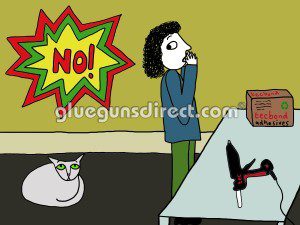 5. ALWAYS use the gun stand supplied or an optional stand for bench mounting.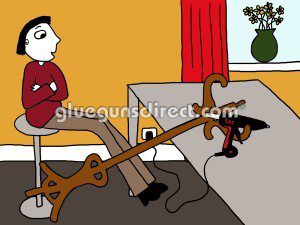 6. ALWAYS unplug the applicator if it is not going to be used for 40 minutes or more or dispense a small amount of adhesive. Glue guns are fitted with pre-set heaters that are constantly melting the adhesive. If not used and left turned on at a given point the molten adhesive with either char and block the nozzle or risk of the adhesive travelling back up the chamber. Possible risk of burns.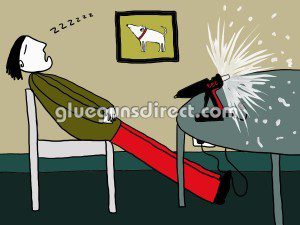 7. To AID EASIER START UP the next time the applicator is used, disconnect from the power supply when work is complete and while the tool is cooling extrude about half a cartridge / stick of molten glue through the applicator.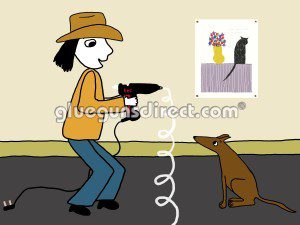 8. NEVER withdraw a part melted glue slug / stick through the back of the gun.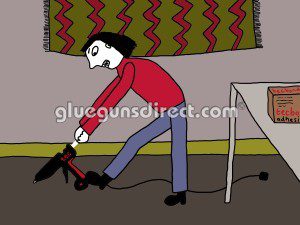 9. NEVER remove the nozzle from a cold applicator as thread damage could result. Remove when warm and always wear protective gloves.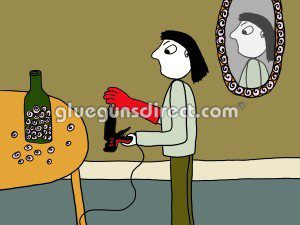 10. ALWAYS wipe any excess molten glue from around the nozzle at the end of each work session. This will avoid build-up of glue deposits which can char. This should be done while the applicator is still hot and always wear protective gloves.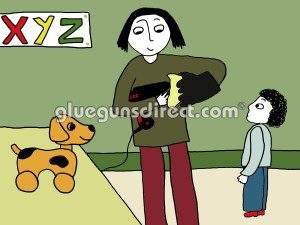 11. Tec silicone drip mat prevents damage to the work surface and keeps the gluing surface clean and tidy.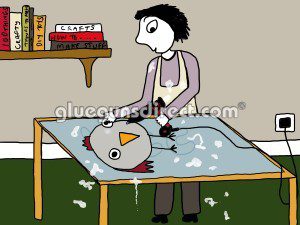 12. Henkel Melt-O-Clean – Powerful Hot Melt Cleaner for glue guns & nozzles that removes residual, charred adhesive and heavy grease and grime.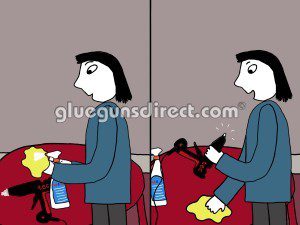 For further information on glue gun maintenance please call 0161 627 1001
Links:
Why you should only use Tecbond Adhesives with Tec Glue Guns