12mm glue gun vs 7mm (mini) glue gun – no comparison according to Lin Kendrick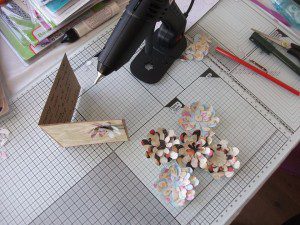 Lin has been struggling away with her small 7mm glue gun and is forever refilling the tool with the small glue sticks, which gets very annoying, especially when you are gluing all day !
Now Lin has the Tec 305-12 glue gun and at a first glance she says the 7mm glue gun is really flimsy in comparison and the Tec 305-12 has a stand which prevents the gun falling over.
Have an old, broken or whatever condition glue gun – Exchange it for a New Tec Glue Gun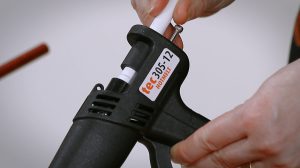 View the Tec 305-12 Crafters Kit
Other features on the Tec 305-12 is the ON / OFF switch and the narrow profile and precision nozzle which aids visibility, allowing the molten Tecbond adhesive to be placed with high accuracy with is idea for bonding delicate items.
Watch our craft videos for GLUING ideas:
Glue Gun For Arts & Crafts – Ideas & Tips
"How to" make seasonal decorations, cards and gifts with a glue gun
How To Use A Hot Glue Gun – Safety Tips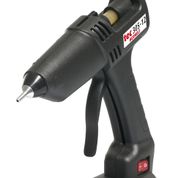 Tec 305-12 probably the best craft glue gun available
Lin has been desperate to make some flowers out of paper and card but didn't trust her 7mm glue gun and glue. Now she is happily gluing away with the Tec 305-12 with Tecbond 132-12 clear glue sticks. Lin has also made some buttons using the coloured glue sticks to use on the cards  and she is now itching to try the glitter glue sticks next.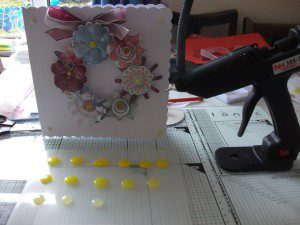 Trade in your old 7mm glue gun, broken or whatever condition
For a new Tec 305-12 glue gun with a 12 month warranty at a discount price.
We offer a comprehensive range of 12mm glue sticks, even Multi-Temperature glue sticks which can be used in either a HOT or LOW melt glue guns, remember low melt glue guns reduce the risk of burns
See our range of 12mm glue sticks – we have a glue stick for you !

What can we GLUE for you ?