Use the correct GLUE for sealing cartons
Are your boxes springing open? Waiting to long for the bond to be made?
Think you have a good bond only to see the carton pop-open at a later date (cold bond) !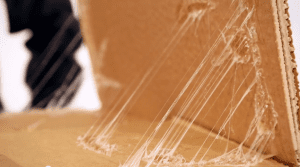 Then you should be using Tecbond hot melt adhesives that have been designed for sealing cartons, closing of boxes, tray erecting, if fact any application where you are bonding board to itself or to other substrates.
Take a look at our range of products for bonding board to itself and other materials, Low Odour and Fast setting grades, products for UV varnished or coated boards, whatever you are gluing we have a GLUE for you !
Large volume or continuous gluing – Tecbond 110-PL applied via a Nordson bulk tank system
What can we GLUE for you ?