Glue guns are so versatile and it still amazes us to who and where they are used. Everyday a new application is uncovered………
Meet Mark Haig a robot maker from Manchester, who designs and builds robots from upcycled materials.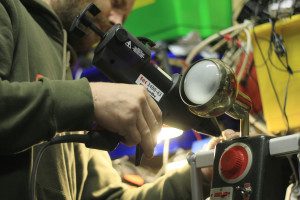 Mark is challenged by such an array of different materials he needs an all-round glue that's not going to fail. Taking a look around Mark's workshop you can see to create these robots that Mark could be gluing an old PC monitor to a lampshade stand or an old miners lamp to a tin can, the gluing possibilities are just endless.

To be this creative you need the right glue for the job, in this case Tecbond 267-43 adhesive delivered by the new Eco-friendly and powerful Tec 3400 glue gun
Take a look at Mark's website: www.gizmobots.co.uk
Find Mark on Facbook: facebook.com/Gizmobots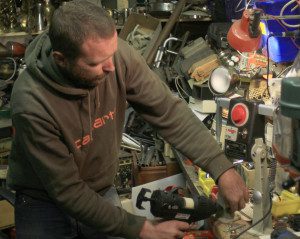 Tecbond adhesives deliver exceptional gluing power – what can we GLUE for you?