12th October sees our first anniversary in the new "glue" warehouse and to celebrate we are having a breakfast buttie morning (9am – 12noon).
Come and join us.  Let's talk glue over a bacon buttie (or sausage, egg or even cheese – the choice is endless) – meet the team, see our facilities, bring your substrates to bond – challenge our Dr. Gluestick with your sticky problem.
What can we GLUE for you ?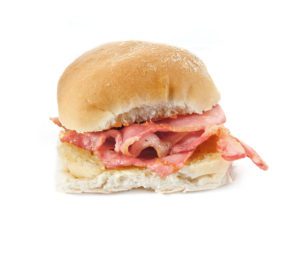 Question:
Buns, barm cakes, baps, rolls, muffins, oven bottoms, teacakes, cobs and bin lids… What do you call your bread roll?
Depending upon where you are in the country, a different term seems to be used……………..!
If you are free on the 12th pop along, kettle is always on.
Kenyon Group Ltd (gluegunsdirect.com)
18-20 Miles Street
Oldham
OL1 3NU
Keep on GLUING with a Tec glue gun