It's been a fabulous competition and the judges have had a tough time selecting the winners from a magnificent field of entries.
Fantastic effort by everyone, we have seen some amazing and creative entries and you should all be winners.
But, we have to have one overall winner and 10 runners-up.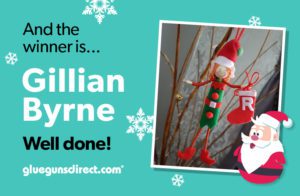 The overall winner is Gillian Byrne – £200 worth of products from our website and a Tec 305 glue gun kit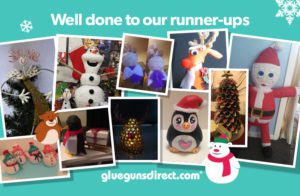 And the 10 runners-up all receive a Tec 305 glue gun kit
Dawn James
Sarah Hutt
Rachel Wherry
Helen Groves
Anne Owens
Karen Read
Lorna Webber
Laura Martin
Paula Turner
Jillian Opitz
All winners will be notified tomorrow (20/12/2017) by email.
Thank you to This Creative are judges for this years competition.
Keep on GLUING with a Tec glue gun.