Buy 16 rolls of the same tack – Low, High or Super High Tack and receive a FREE Dot Shot Pro Applicator worth £39.60 (inc vat)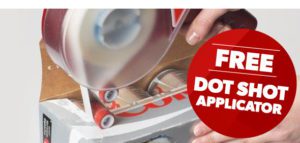 Easy to use
• Simply roll the nose over any surface
• Cleanly applies as few or as many adhesive dots as needed
• Easy, fast loading
• Internal winding of used liner
• Glue Dots rolls are color-coded by tack level.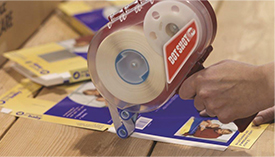 Get gluing with our limited incredible offer for March and April 2018
Buy 16 rolls of the same tack – Low, High or Super High Tack and receive a FREE Dot Shot Pro Applicator worth £39.60 (inc vat) !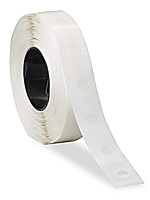 Low Tack glue dots are removable suitable for attaching membership cards to letters.
High Tack glue dots are considered removable suitable for heavier promotional items or sachets.
Super High Tack glue dots create a permanent bond and will tear paper.
Dot Shot Pro Applicator designed to apply DSP glue dots with easy.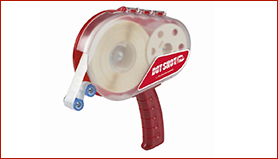 More than just a glue dot!
Please note, this offer excludes Matrx continuous pattern glue dots. Offer ends 30th April 2018. Offer deal price per roll £5.50 plus vat, minimum purchase 16x DSP rolls (of the same tack) to qualify for the free applicator, no maximum purchase.