Very setting adhesive formulated for packaging, carton closing, tray erecting applications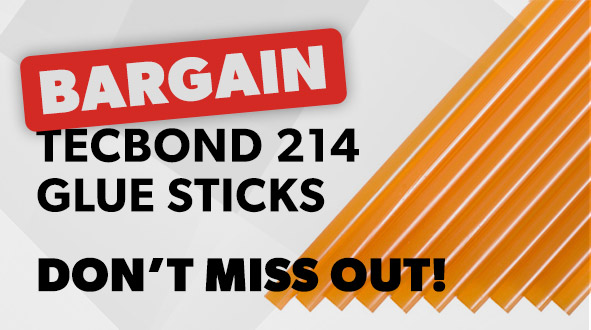 This is our flagship packaging grade !
We have made a batch using darker resins, adhesion is perfect,
but the glue does have an odour.
In light of the odour we have this product at a bargain price
184 cartons x 5kilos Tecbond 214-12-300
£15.00 per carton
193 cartons x 5kilos Tecbond 214-15-300
£15.00 per carton
Boxes are branded Tecbond 214
Used in an open warehouse or well ventilated area you would probably not notice the odour.
Once this stock has gone, it's gone !
Prices are plus VAT
Carriage may be applicable

If you have an adhesion problem, don't come unstuck – talk to the glue experts!