When you need glue fast  – Think Tecbond 15mm glue guns and glue sticks!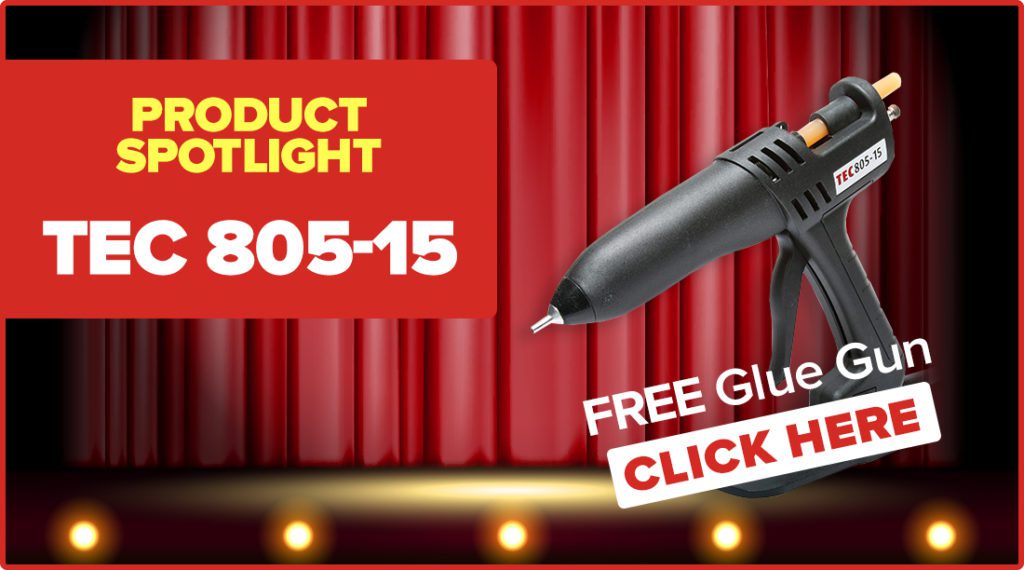 We have a fantastic offer to get you gluing with a Tec 15mm glue gun and we mean fantastic………………….
Buy 10x 5 kilo cartons of any Tecbond 15mm glue sticks  and receive a FREE Tec 805-15 glue gun (worth £59.60 inc vat!)
No restrictions, buy 100x cartons and receive 10 FREE tools…………….
12 month warranty*
An increased output of 30% more molten glue per trigger pull
If the tool fails within the warranty period and can't be repaired it will be upgraded to a Tec 806-15*
Holds up to 60% more glue than a 12mm tool
Tools failing outside of the warranty period can be service exchanged for a new 15mm tool at a greatly reduced price*

12 months UK warranty when use in conjunction with Tecbond glue sticks. If a tool fails under warranty and repair can't be offered a new Tec 806-15 will be supply. Tools failing outside of warranty service exchange will apply whereby a new Tec 806-15 will be offered at a discounted price. Price stated are plus vat. Offered limited to 160 tools!