11th May 1979 – we started life in the glue world and tomorrow we are celebrating our 40th birthday!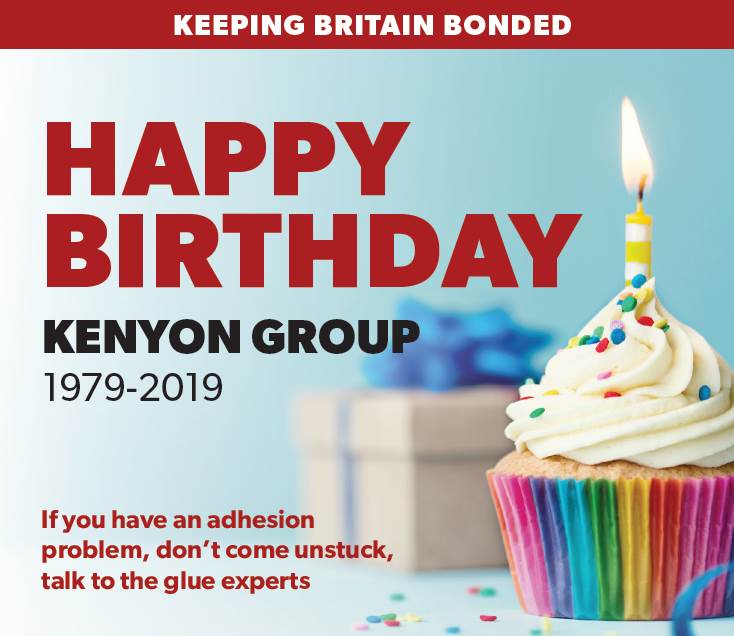 The Plastitherm PG 751 Glue Gun (fig 9) was the first glue gun sold by the Kenyon Group in 1979. The Plastitherm PG751 accepted a glue slug which had a sleeve around the adhesive which acted as a seal within the tool. This glue gun was developed by Tivoli Kay who were based in Bury, Lancashire.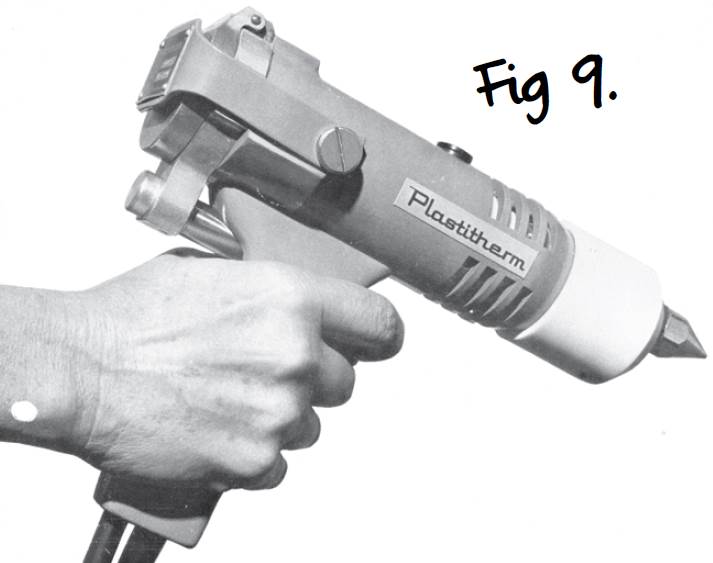 Over the last 40 years we have been challenged on a daily basis to find the answer to various adhesive problems and new applications. You will be amazed at what we have been asked to bond and the majority of the time we have surprised ourselves by providing the answer to some very difficult "sticky" problems.
The company was founded back on 11th May 1979 by the late Frank Kenyon, whose background was in engineering.  At the time Frank was the Managing Director of Kenyon Process Plant who manufactured drying plant for the food and pharmaceutical markets, which where predominantly manufactured in stainless steel.  From the very humble beginnings and hard start, the company now distributes adhesives across the UK and Europe from three warehouses in Oldham.
So, what happened in 1979 ?  Apart from the national headlines such as: Margaret Thatcher becomes Britain's first Female PM, World's first £1 Million footballer is bought (Nottingham Forest buy Trevor Francis) and The Clash Release London Calling – the main headline for ourselves was the incorporation of the Kenyon Group, previously known at Kenyon Engineering, showing the link to Frank's engineering background in the name.
The company grew from strength to strength taking complimentary directions along the way.  1986 saw the industrial paint supply division come on board (Kenyon Paints Ltd) and in 1999 along came our contracting arm (Coating Services Ltd) who specialise in painting bridges and steel structures.  Diversity is one of the keys to success
Today Kenyon Group Ltd is a recognised name in the adhesive world, supplying many different markets from Woodworking and Packaging to Product Assembly – it's not surprising we like to say "If you have an adhesion problem, don't come unstuck – talk to the adhesive experts"
Over the years we have seen many changes in the adhesive world, converting from solvent based to water based adhesives and one component polyvinylacetate (PVAc) based D3 adhesive replacing Urea-formaldehyde when bonding flat lamination applications, with the environmental factor playing a major part in selecting an adhesive for a given application.  Recyclable, renewable, even vegan are main focuses on 2019 adhesives, helping to keep the world from coming unstuck
We pride ourselves on supplying proven adhesive technologies which deliver results, delivery on time across the UK and Europe from stock, and offering very competitive prices and technical support – the all-round package from one source
Just to finish, 3 interesting facts from 1979:
The average house cost £13,650
Inflation was 17%
World Population: 4.378 billion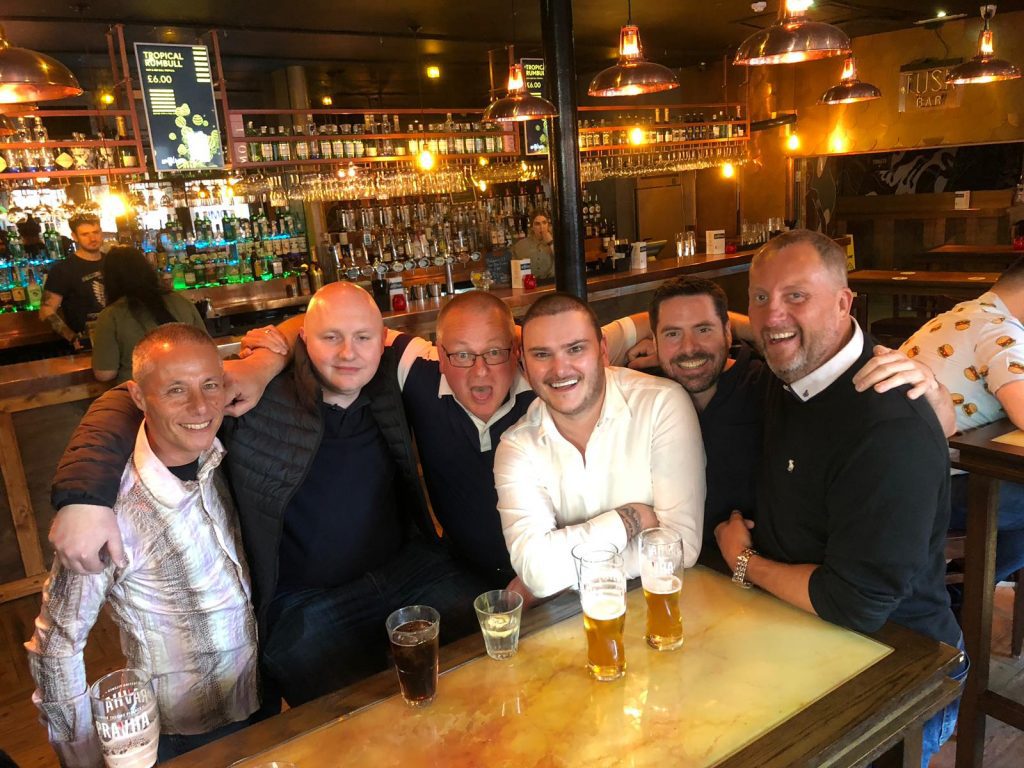 Kenyon's sales team celebrating in Manchester