You may already know that we supply a range of adhesives covering edgebanding to PVAc adhesives, but did you know we supply a range of hot melt glue guns and glue sticks?
Commonly used in manufacturing, including woodworking, assembly, furniture, caravan, insulation, mattress, upholstery, granite worktop fitters, kitchen manufacturers & installers, window & door manufacturers, etc. – with ever growing possibilities for instant bonding hot melt adhesives!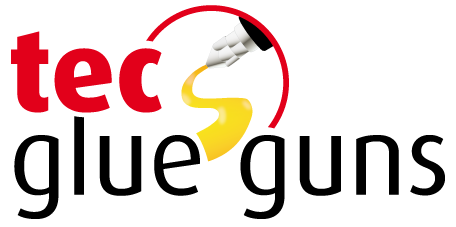 Tecbond glue sticks are manufactured in the UK and based on a range of formulations ranging from EVA, Polyolefin, Polyamide right through to Acrylic in order to meet the ever changing and challenging materials used in today's manufacturing.
Where are glue sticks used in woodworking? Instant bonding hot melt adhesives are used in assembly, holding bond while PVA cures, mitre joints, templates for granite worktops, fixing of moulding to coffins, staircases, trimmings & edgings, draw assembly, picture framing, foam & fabric bonding, plus many more possibilities. They are also used by flooring contractors for attaching tack strips (gripper rods) to concrete, wood and tiled floors as well as attaching door bars, stair nosing, laminate floor trim.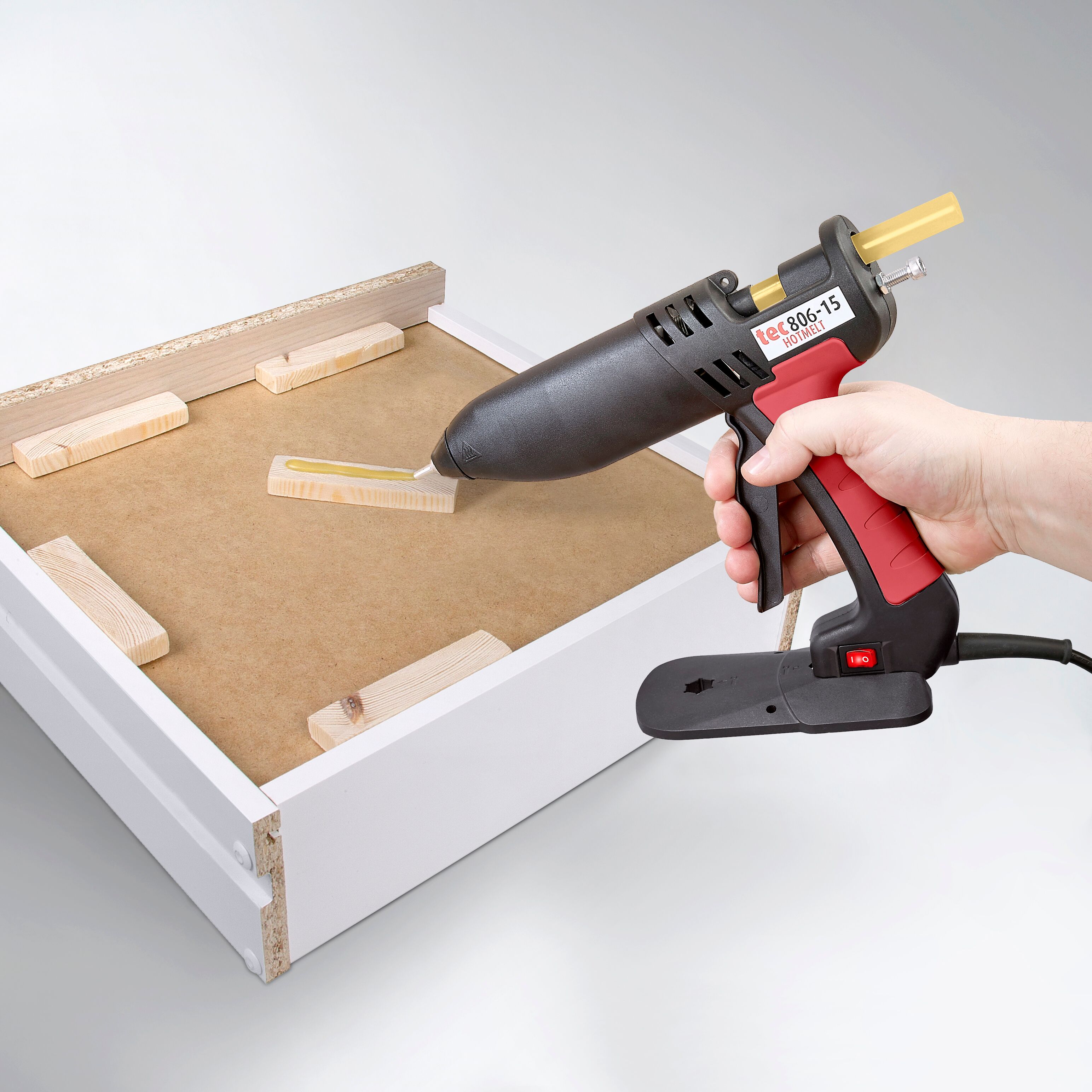 We have been supplying glue guns since 1979! Over the last 40 years we have been challenged on a daily basis to find the answer to various adhesive problems and new applications. You will be amazed at what we have been asked to bond and the majority of the time we have surprised ourselves by providing the answer to some very difficult "sticky" problems.
An amazing range of glue guns supported by over 40 glue stick formulations from fast setting packaging grades for sealing your packaging, right through to high performance grades for bonding difficult materials such as polypropylene! Remember, Tecbond Glue Sticks are Made in Britain and are supplied in 12mm, 15mm, 43mm and bulk formulations.
We pride ourselves on supplying proven adhesive technologies which deliver results, delivery on time across the UK and Europe from stock, and offering very competitive prices and technical support – the all-round package from one source. Leaves only one more thing to say – If you have an adhesion problem, don't come unstuck, talk to the glue experts.