An amazing range of glue guns supported by over 40 glue stick formulations from fast setting packaging grades to high performance grades for bonding polypropylene!

We probably have the UK's, if not Europe's largest stock of Tecbond Glues and Tec Glue Guns!
We're committed to supplying high quality Tecbond hot melt adhesives and Tec glue gun applicators to meet the ever changing and challenging materials used in today's manufacturing processes. Delivering total solutions for any and every application problem. Solutions which include the supply of both the adhesive and the application equipment. Solutions which place great emphasis on being environmentally responsible and solutions based on the innovation you need to remain competitive.

Glue Sticks based on EVA, Polyolefin, Polyamide and acrylic for demanding applications
Tecbond Glue Sticks are Made in Britain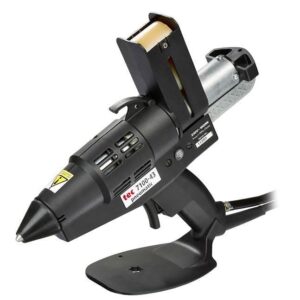 View the Tec 7100 – probably the most powerful hand held glue gun and Made in Britain!
If you have an adhesion problem – don't come unstuck, talk to the glue experts