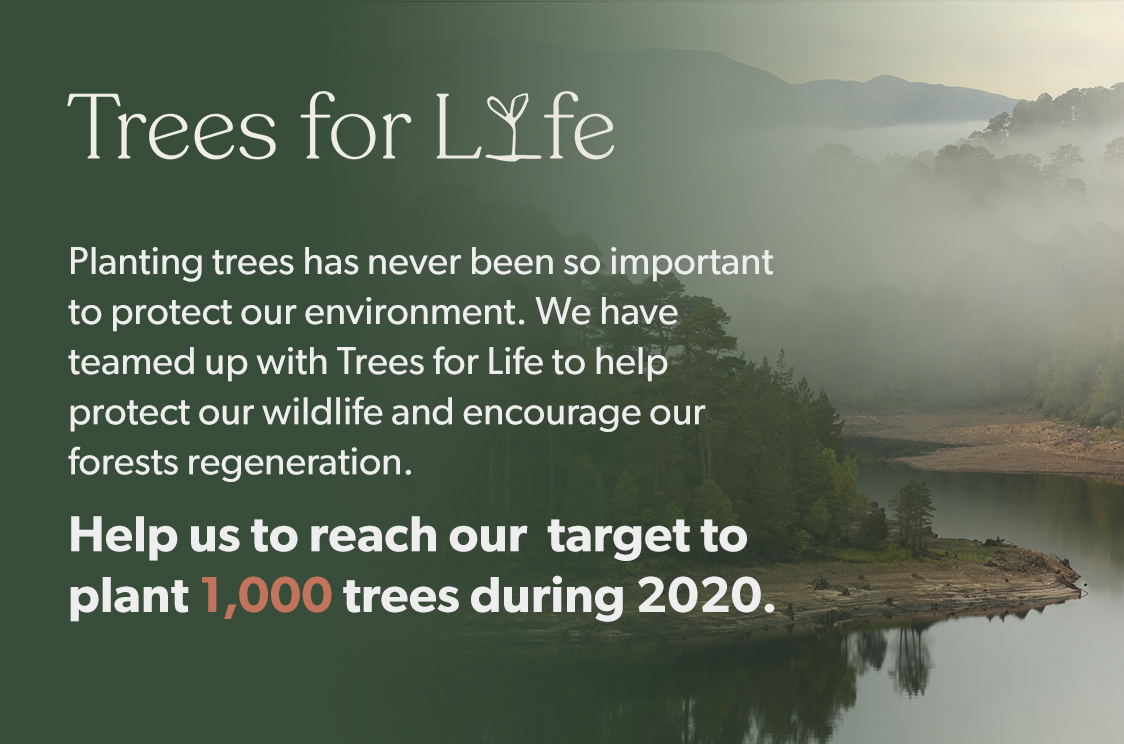 Here at Kenyon Group Ltd, we are very conscious about our environmental impact and climate change is quite rightly a "hot topic", especially with the floods that have recently hit many parts of the UK.
We have taken a pledge that by the end of 2020 we will have planted 1,000 trees here in the UK as a minimum, and we are looking to our valued customers, to help us achieve this. Planting trees is one of the easiest and most sustainable ways that the environment can be positively helped and what could be more satisfying than planting a tree and helping to fight climate change?
To this end, we have teamed up with Trees For Life, the multi-award-winning conservation charity and never has the proverb "Great Oaks from Little Acorns Grow" been truer. Right from the design and inspiration behind their logo representing growth, new beginnings and a love for wild places, Trees For Life works in 3 key ways;
Saving the Forest: planting native trees, nurturing seedlings, helping propagation and encouraging forest regeneration
Giving a helping hand to wildlife: reintroducing missing species, such as red squirrel, to the wild forest
Inspiring people of all ages and abilities to be involved in rewilding to improve their wellbeing and develop new skills
From 1st December 2019 and the countdown to Christmas and 2020, we are launching our Plant a Tree pledge, whereby we will be planting trees based on the value of our customers' orders and our customers can opt to plant trees alongside us. We will have our own grove so that everyone can see how we are rising to our challenge.
Not only do thousands of wildlife species depend on trees for food and shelter, but trees also have a positive impact on us humans – they improve our mood and help to reduce anxiety & depression.  What could be more rewarding than protecting the environment, caring for and safeguarding the Earth for future generations, helping to stop climate change, encouraging wildlife and improving our own wellbeing, all in the course of normal day to day business. So help us plant more trees…
With the help of our customers, we will be making a lasting impact on our country's landscape and the Earth on which we all live