It's nothing short of incredible and tremendous, 7 months in to 2022 (up to 31st July) and we have raised an unbelievable £27,620 for this worthy cause and we still have 5 months to run. We are set to more than double our 2021 effort of raising £15,570 – breathtaking!
Thank you to our incredible, generous and wonderful customers for making this possible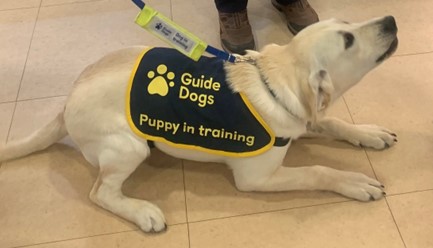 We have named and sponsored Titch and Duchess and proposed Jack and Daniel to be named and sponsored – 4 wonderful life changing dogs that will make all the difference and we are well on the way to naming and sponsoring a fifth
2022 has been a very challenging year with many negatives and cost of living crises, so raising £27,620 in 7 months has been nothing sort of a miracle
Massive thank you to everyone, this is truly a wonderful cause and this support is potentially life changing!
Visit: www.guidedogs.org.uk/ – see the wonderful work they do 🙂
#Guidedogs #thankyou #amazingsupport #wonderfulcustomers