The brand name Tecbond has been associated with proven quality for over 40 years, and are always looking for ways to improve the products and services through continued R&D and market research.
With certain materials becoming increasingly difficult and expensive to obtain, the decision has been made to discontinue Tecbond LM44 and replace it with two new grades, Tecbond LM41 and Tecbond LM46.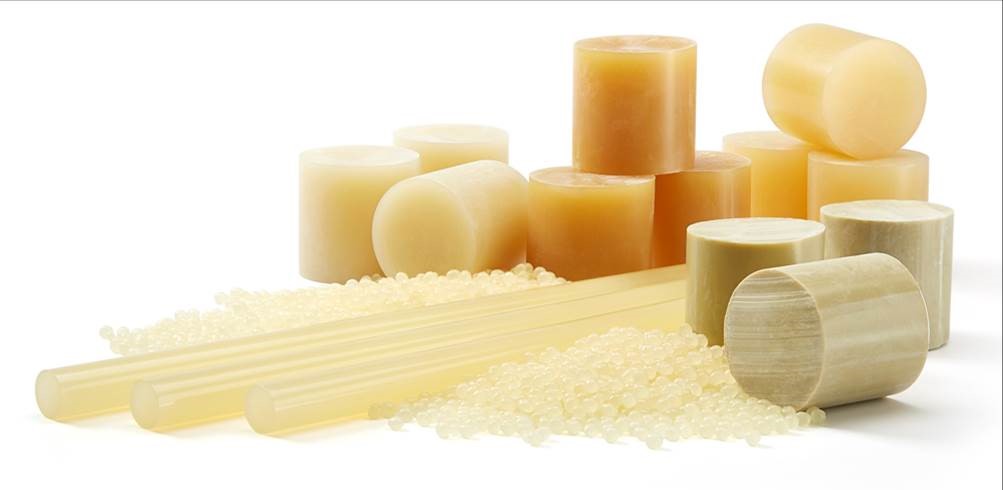 Both LM41 and LM46 provide far greater performance and value than LM44, offering improved bond strength across a wider range of applications. For packaging applications, we recommend changing to LM46, whereas for any tougher bonding applications involving plastics or product assembly, we recommend LM41.
LM46 is an economical and fast-setting adhesive designed for use with packaging, such as paper and board. LM41 is a clear, high-performing general-purpose adhesive with class-leading bond strength, giving it the ability to bond more difficult substrates, including ceramics, fabric, and many plastics.
As with LM44, both LM41 and LM46 are low-melt adhesives suitable for heat-sensitive substrates such as expanded polystyrene and foam.
LM41 is available in 12mm, and 15mm sticks as well as 43mm slugs, while LM46 is available in 12mm, and 15mm sticks as well as 43mm slugs. LM41 and LM46 can also be used in the b-tec 308-12 and 808-12 cordless applicators in eco mode, which extends battery life.
We will continue to produce LM44 until 1st May 2023, when this grade will be discontinued and no longer available.
Find out more or to arrange a sample pack, call Steve on 07960 047020 or email: stevemorrow@gluegunsdirect.com