This week is a proud milestone as we are celebrating 25 years selling Power Adhesives products and we have been in the glue gun business for 44 years. We are the No 1 UK Master Distributor for Power Adhesives supplying their market leading brands Tec Glue Guns and Tecbond Adhesives to manufacturing and industry.
Did you know: We sold our first glue gun in 1979, the Plastitherm PG 751 which was compatible with sleeved glue slugs – acting as a seal within the tool. The gun was actually developed by Tivoli Kay in Bury!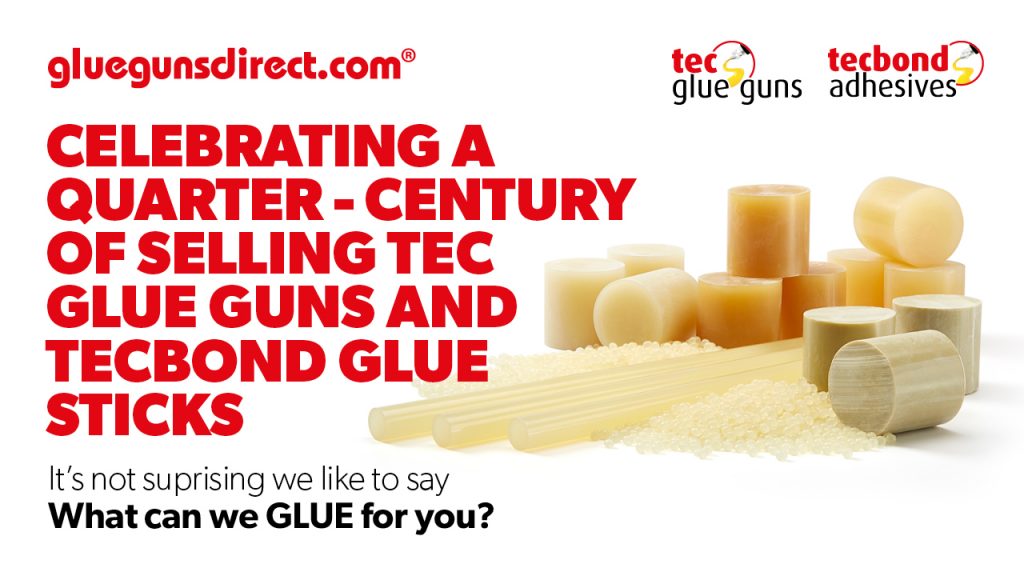 With 44 years of gluing knowledge and experience Kenyon's are challenged on a daily basis to find the answer to various adhesive problems and new applications. You will be amazed at what we have been asked to bond and the majority of the time we have surprised ourselves by providing the answer to some very difficult adhesive problems. Kenyon's offer a comprehensive range of market leading adhesives technologies, technical support and training, UK stock holding across three warehouses and delivery when the customer needs it. Kenyon's are the complete adhesive package!
Create that bond, call Steve on 07960 047020 or email: stevemorrow@gluegunsdirect.com
www.gluegunsdirect.com – proud to support Guide Dogs
#Tecbond #hotmeltadhesives #glueguns #madeinbritain #gluesticks #bulkadhesives