Tecbond 134 the go to glue sticks for gluing all forms of cardboard for applications from tray forming to point of sale.
 
Recognised as the market leading glue stick for packaging applications, perfect all rounder for standard, printed boards and packaging.
Available in 12mm, 15mm, 43mm glue sticks and bulk format for tank systems. Made in Britain!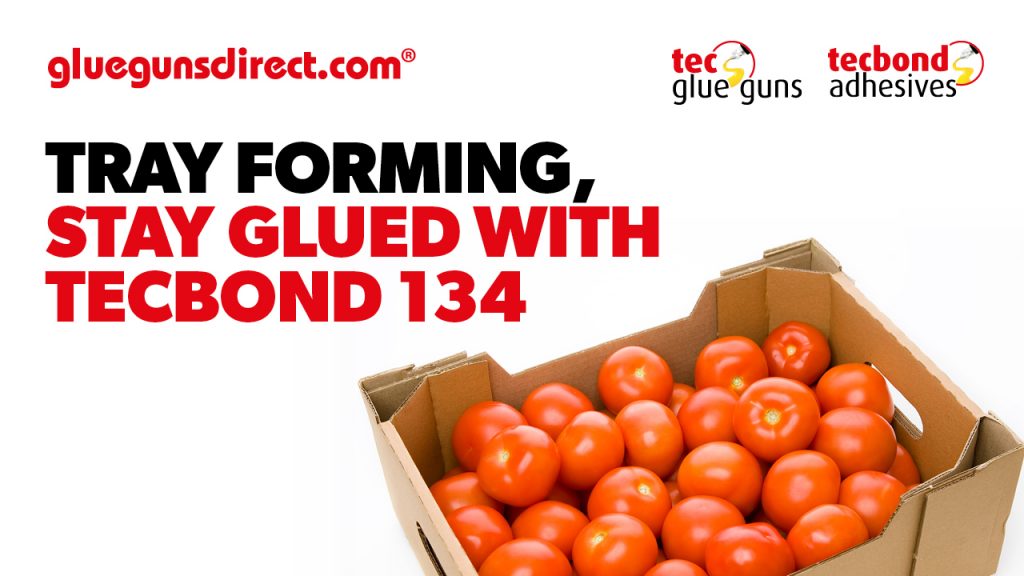 Arrange a sample pack and see what you can glue – call Steve on 07960 047020 or email: stevemorrow@gluegunsdirect.com
www.gluegunsdirect.com – proud to support Guide Dogs
#Tecbond #hotmeltadhesives #madeinbritain #packaging #gluesticks #glueguns #trayforming #boxassembly #cartonsealing #pointofsale #pallets #coffins #instantbonding