There is a Glue Dots adhesive for every packaging, printing or promotional projects.
Use Glue Dots to present your product and preserving your brand while delivering a strong hold in transit, yet easy to remove by the end-user.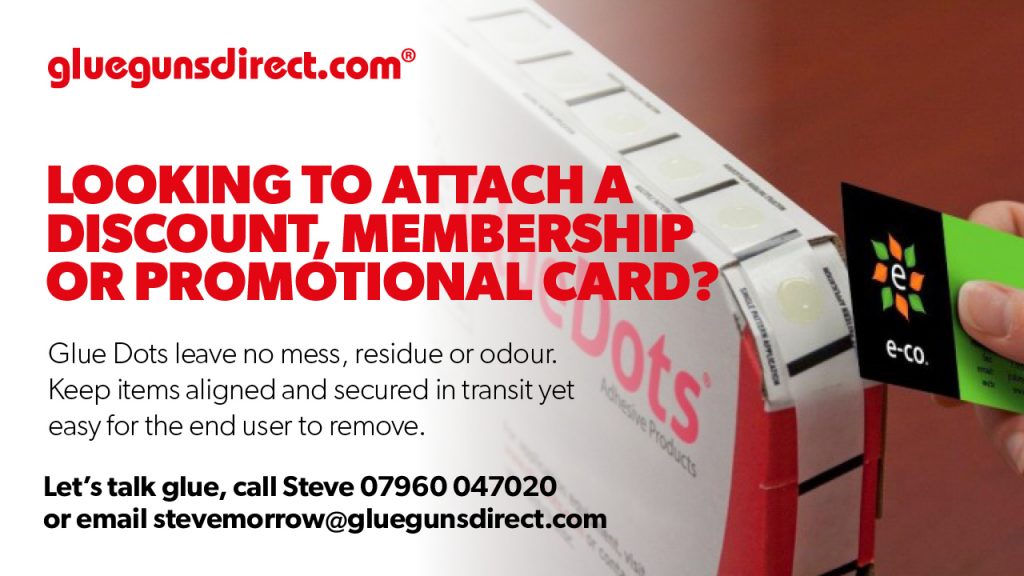 We also offer custom adhesive sizes, formulas, and configurations to suit your application.
Want to know more or arrange a sample pack call Steve on 07960 047020 or email stevemorrow@gluegunsdirect.com
www.gluegunsdirect.com – proudly supporting Guide Dogs
#Gluedots #attaching #bonding #removeable #permanent #print #packaging #promotional #membershipcards #specialoffers #discountcards