Tuskbond gives you more gluing options and more gluing power.
Unlike the competitors, all Tuskbond adhesives are made using original formulations at the dedicated Tuskbond mixing plant in Nottinghamshire. Tuskbond are incredibly proud that they are able to manufacture their own adhesives, ensuring they have full control over the final products from beginning to end.  You ONLY receive the very best.
Tuskbond are proud to be versatile – offering adhesives suitable for use in a wide range of industries including: roofing, infusion, flooring, upholstery, joinery and construction.
Tuskbond adhesives provide excellent coverage and can be used on a variety of surfaces to insulate it from moisture. Whether you're securing a carpet tile in place or installing insulation. Finding quality adhesives that provide a super-strong bond is no easy task but Tuskbond have you glued.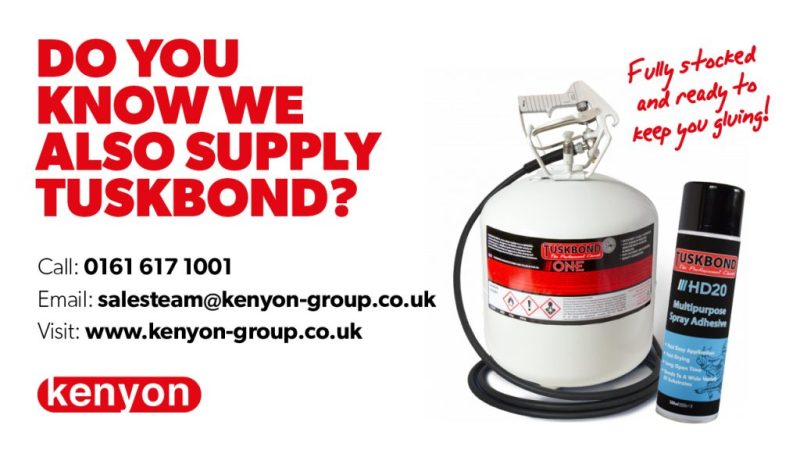 Don't come unstuck, call Steve on 07960 047020 or email stevemorrow@kenyon-group.co.uk to arrange a trial today or request a sample.
www.kenyon-group.co.uk – Keeping Britain Bonded Since 1979
#flooring #construction #foambonding #upholstery #composite #woodworking #joinery #polystyrenebonding #tuskbond #canisteradhesives #aerosoladhesives #contactadhesives #laminatebonding