It's not just the adhesive that makes Henkel edgebanding adhesives the market leader, it's the technical and onsite support offered by both Henkel and Kenyon's that separates us from the rest of the field. We don't just sell adhesives, we live them and this includes supporting you!
Henkel offer an exceptional range of edgebanding adhesives (PUR/EVA/PO) supplied in a range of pack sizes for all known edgebanding machines and applications, and Henkel also offer PUR adhesives in ME (Micro Emissions).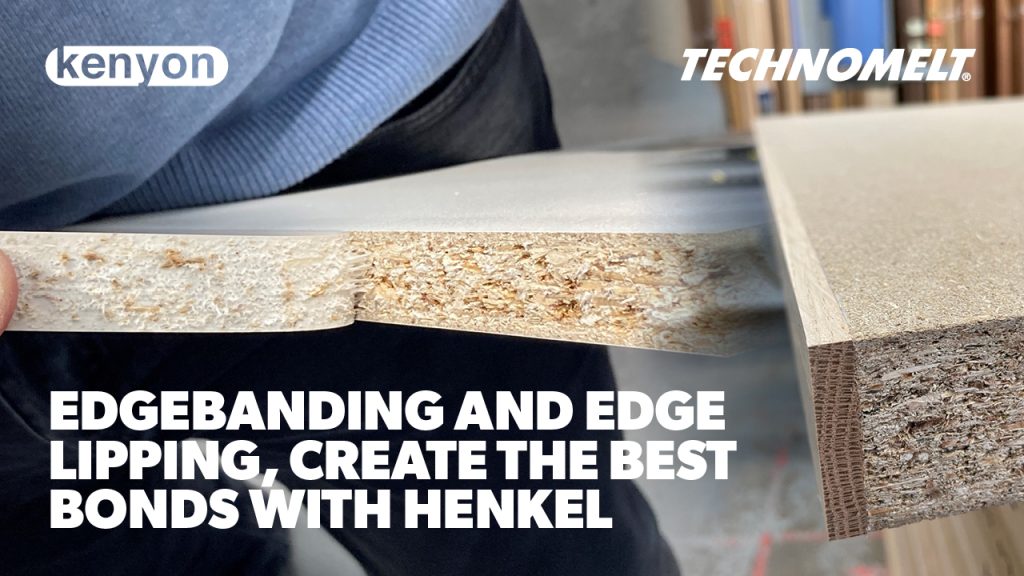 When deciding the right adhesive for your edging application, take a look at the Henkel range and talk to us, the glue experts!
Find out more or arrange a sample/demonstration, simply call Steve on 07960 047020 or email stevemorrow@kenyon-group.co.uk
www.kenyon-group.co.uk – Keeping Britain Bonded Since 1979
#Henkel #Technomelt #PURadhesives #MicroEmissions #Edgebanding #Edgelipping #Edgesealing #furniture #kitchens #washrooms #sportslockers #bedrooms #buildingcomponents