Hot melt adhesives are a clean, affordable bonding solution that produce little to no waste.
Non-toxic, with no airborne chemicals or solvents, hot melts are kinder to both people and planet than many other kinds of adhesive technology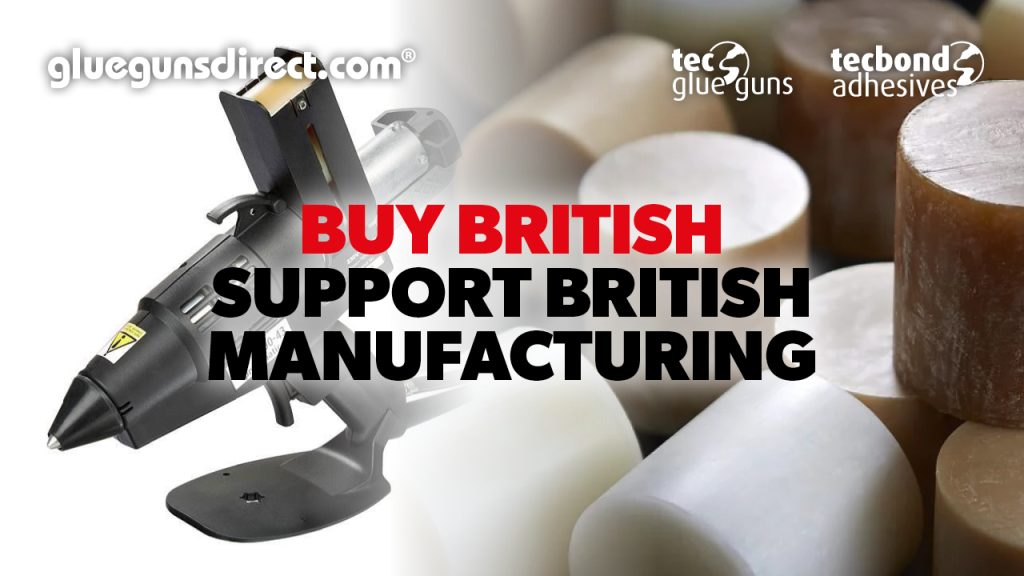 Tecbond hot melts are 100% solid, non-toxic adhesives containing no solvents (no VOCs) or water. Users do not have to worry about odours or mould in finished products, or about paying for a solvent that just evaporates. Tecbond hot melt adhesives are safe and easy to store and have a virtually unlimited shelf life.
Many of our adhesive formulations are based on fully renewable resource. Tecbond packaging is easy-to-recycle cardboard cartons (Tecbond packaging is also made from recycled materials wherever possible)
Made in Basildon – Stocked in Oldham – Next day delivery across the UK
Find out more call Steve on 07960 047020 or email stevemorrow@gluegunsdirect.com
www.gluegunsdirect.com – proud to support Guide Dogs
#Tecbond #gluesticks #glueguns #hotmeltadhesives #madeinbritain #recyled #renewable #nontoxic