Do you need glue fast and in volume?
Then look no further than the awesome power of the Tec 7100 pneumatic glue gun. Probably the worlds most powerful hand-held glue gun and it's made in Basildon, stocked in Oldham.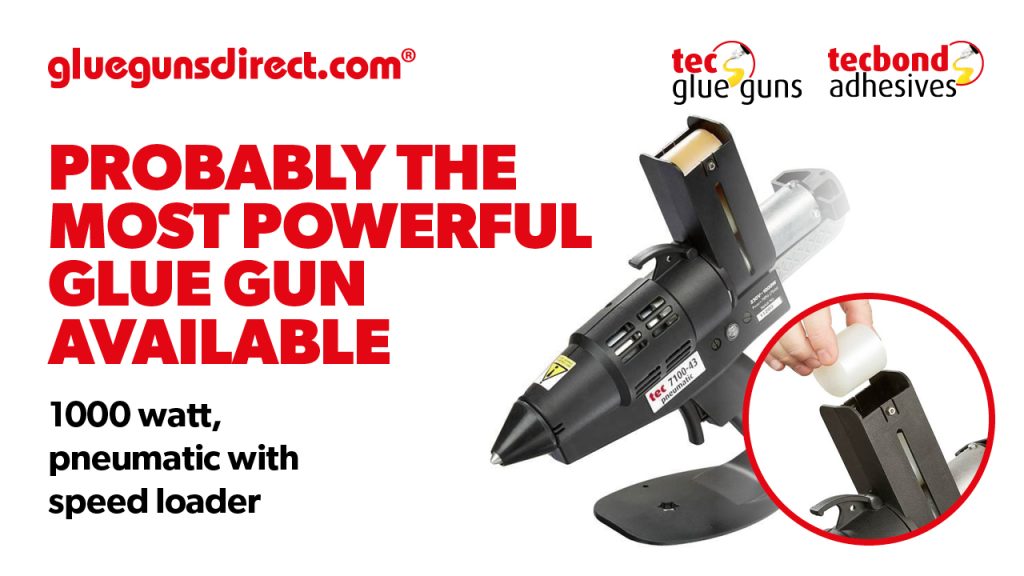 British manufacturing at its best! 12-month warranty and full UK repair service – stayed glued with a Tec glue gun.
Try the power for yourself, arrange a demonstration, and see what you can glue?
Remember you can trade in your old, broken or whatever condition glue gun for a new Tec 7100 at a discount price.
Give Steve a call on07960 047020 or email: stevemorrow@gluegunsdirect.com
www.gluegunsdirect.com – proud to support Guide Dogs and keeping Britain bonded since 1979
#Tecbond #glueguns #hotmeltadhesives #pneumaticglueguns #powerfulglueguns #madeinbritain #bulkhotmeltadhesives #43mmglueslugs #Tec7100 #Speedloader #poweradhesives