Meet Stephen Ward, Managing Director of Heights Farm Premium Pet Foods
Stephen was so impressed with the Tec 810-15 glue gun and Tecbond 134-15-300 hot melt adhesive, he made a quick video to demonstrate. (see video on Linkedin)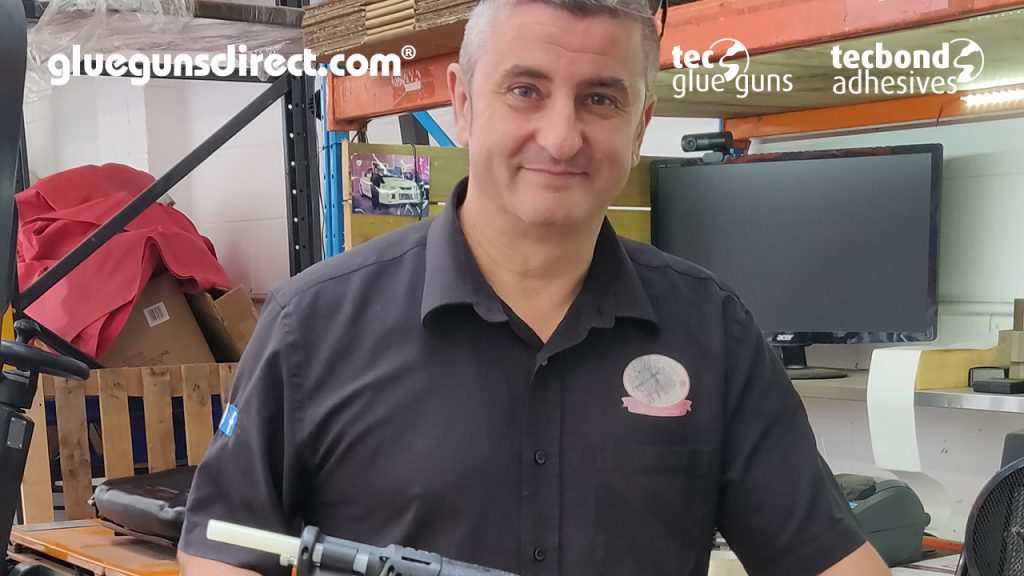 Your support by using British made glue sticks and glue guns is very much appreciated and compliments your British made pet foods.
By using Tecbond 134-15, Stephen is also being kinder to the planet as this adhesive is formulated using a minimum of 40% Bio Based raw materials! Tecbond 134-15 is also formulated using raw materials harvested from sustainable managed forests. Even the packaging is recyclable, and where possible is made from recycled materials.
#BuyBritish #MadeinBriton #Britishmanufacturing #recycle #sustainable #Biobasedadhesives #packaging #dogfood #catfood #cartonsealing #cartonassembly #madeinBasildon #StockedinOldham #Tecbond #Tecglueguns #gluesticks
Visit Heights Farm website: click here
Create the best bonds with Tecbond, call our team:
South of England – Call Steve Morrow 07960 047020 or email: stevemorrow@gluegunsdirect.com
North of England – Call James Hamilton 07807 107309 or email: jameshamilton@gluegunsdirect.com
www.gluegunsdirect.com – proud to support Guide Dogs
Q: Why does the Tec 810-15 glue gun stand out from the crowd?
A: First of all it's a British made glue gun! Supplied with a 12 month warranty, plus a full UK repair service and also a service exchange (New for Old) for when the tool is beyond economical repair. We support our customers!
Q: Is Tecbond 134-15-300 hot melt adhesive available is other sizes?
A: Yes, Tecbond 134 is supplied in 12mm glue sticks, 15mm glue sticks, 43mm glue sticks and in a bulk grade for inline and hand held tank systems. Don't forget it's made in Basildon, stocked in Oldham for delivery across the UK when the customer needs the glue – we are the complete adhesive packaging.