Tecbond 43mm glue slugs and Tec 43mm glue guns are made in Basildon, stocked in Oldham for delivery across the UK when the customer needs the glue!
#EVAadhesives #Spraytec #Polyamideadhesives #Acrylicadhesives #Tecbond #Tecglueguns #pneumatic #buybritish #supportbritishmanufacturing #groovtec #Polyolefinadhesives #hotmeltadhesives
TEC 43mm glue gun range are designed for the most demanding applications – with tools capable of dispensing 5 kilos of molten hot melt per hour. TEC 43mm glue gun range are made to a very high specification and offer industry with rugged and reliable production tools at exceptional value for money. Complemented with a range of Tecbond 43mm glue slugs which form a true problem-solving range of hot melt adhesives formulated to bond challenging and demanding materials used in today's manufacturing processes.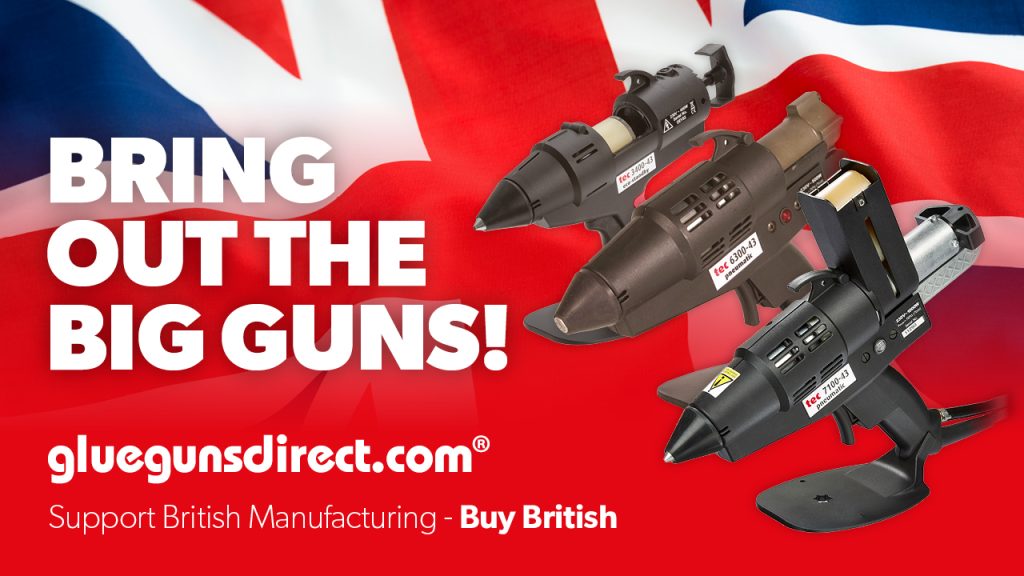 Arrange a demonstration today and see what you can glue with Tecbond, let's talk glue, call:
South of England – Call Steve Morrow 07960 047020 or email: stevemorrow@gluegunsdirect.com
North of England – Call James Hamilton 07807 107309 or email: jameshamilton@gluegunsdirect.com
www.gluegunsdirect.com – Keeping Britain bonded since 1979 and proudly supporting Guide Dogs