Did you know we are the premium UK distributor for Tec glue guns and Tecbond glue sticks used in manufacturing, including woodworking, assembly, furniture, caravan, insulation, mattress, upholstery, foam bonding, granite worktop fitters, V-Groove, knot filling and repair, kitchen manufacturers and installers, window and door manufacturers, coffin, and casket manufacturers etc – with ever-growing possibilities for instant bonding hot melt adhesives?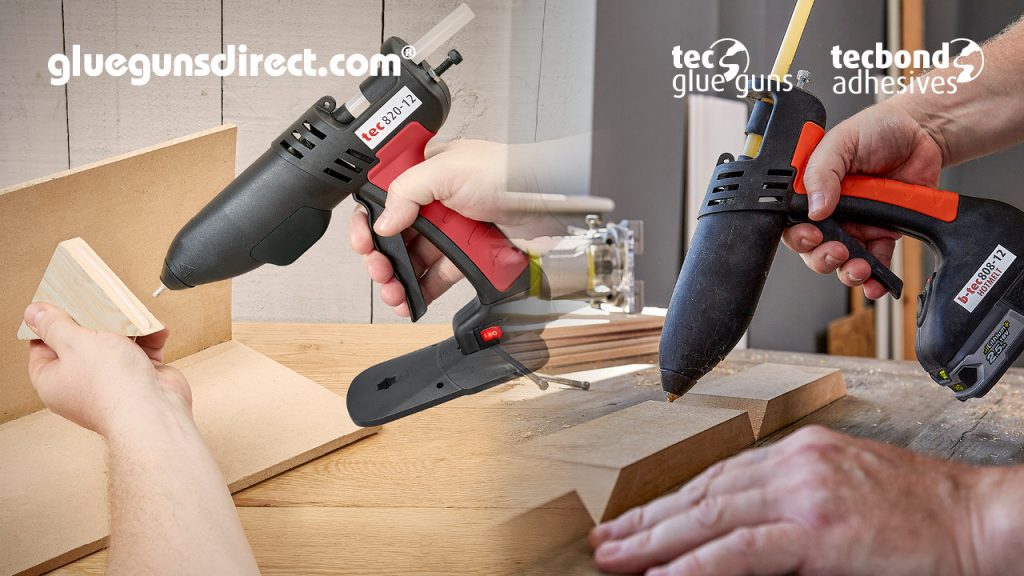 Tecbond hot melt adhesives are used in assembly as a holding bond while PVA cures, securing mitre joints, bonding templates for granite worktops, fixing of moulding to coffins, staircases, trimmings and edgings, drawer assembly, knot filling and repair, picture framing, foam and fabric bonding, V groove bonding plus many more possibilities. Tecbond hot melt adhesives are also used by flooring contractors for attaching tack strips (gripper rods) to concrete, wood, and tiled floors as well as attaching door bars, stair nosing and laminate floor trim.
The question is, what can you glue with Tecbond Adhesives?
Find out more, arrange a demonstration today and let's talk glue, call:
South of England – Call Steve Morrow 07960 047020 or email: stevemorrow@gluegunsdirect.com
North of England – Call James Hamilton 07807 107309 or email: jameshamilton@gluegunsdirect.com
www.gluegunsdirect.com – Keeping Britain bonded since 1979 and proudly supporting Guide Dogs
#Tecbond #gluesticks #hotmeltadhesives #glueguns #woodworking #joinery #kitchen #bedroom #furniture #manufacture #flooring #contractors #buildingcomponents #insulation