The Knottec® system is the fastest and most efficient way to repair knot defects and other forms of deep wood damage, and is endorsed by Bairds Windows Ltd.
 Malcom Baird, Production Director, says "Knots and deep scratches in wood can be filled quickly and easily using this special knot-filling product that is applied with a 12mm Tec hot melt glue gun".  Malcolm goes on to say, "we would highly recommend this product".
Bairds Windows Ltd provide a range of timber windows, doors & conservatories manufactured from soft wood, hard wood and Accoya, as well as PVC-u.  They changed from repairing knots and damage using a two-part filler to using the Knottec® knot and wood repair filler because the filler does not sag into the screw holes and once cleaned off, the product does not require much sanding, which saves them time.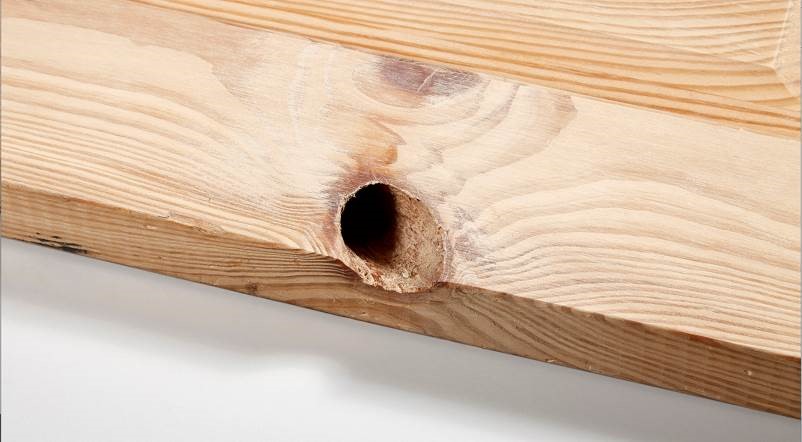 Prior to filling with Knottec®
After filling with Knottec®
Once the damaged area has been filled, the Knottec® knot-filling adhesive takes just minutes to cool before the excess can be trimmed with a flush plane tool, such as the Mouseplane.  The repaired area can then be sanded, painted or treated as normal, achieving a high-quality finish to the restored wood.
Due to its tough characteristics, Knottec® is perfect for repairing wooden doors, window frames, furniture, floors and much more.  Knottec® is suitable for both general applications, where a fast setting, easy-to-trim and easy-to-sand product is required, and for applications where a tougher, hard-wearing product is required, e.g. repairing laminate flooring.
This repair process for knot defects and other forms of deep wood damage can now be used with the fully portable battery run B-tec 308 and 808 glue guns, as well as the standard mains powered Tec 12mm Glue Guns.  The Knottec® product is also available in 17 different colours to help users achieve the best colour match possible, and a selection of wood repair accessories is also available, including a handy colour-matching swatch to help find the best colour match for a professional finish.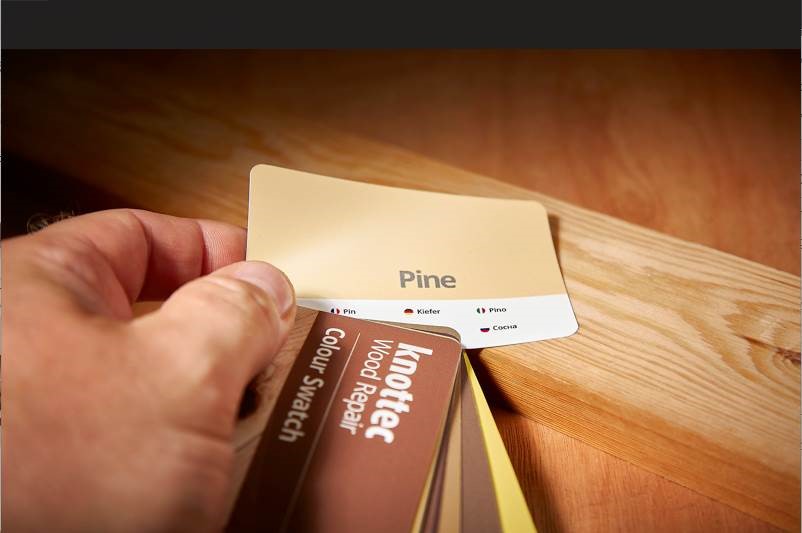 Tecbond range of hot melt adhesives are used across many applications within, woodworking, assembly, and joinery including flooring, caravan, insulation, mattress, upholstery, foam bonding, granite worktop fitters, V-Groove, kitchen manufacturers and installers, window and door manufacturers, coffin and casket manufacturers etc – with ever-growing possibilities for instant bonding hot melt adhesives?
To find out more or request a demonstration call 0161 627 1001 or visit www.gluegunsdirect.com