Support British manufacturing at its best. 12 months warranty. Buy British. Made in Basildon, stocked in Oldham for delivery across the UK.
Two great offers running until 30th Nov 2023
OFFER 1
Buy a Tec 810-12 Glue Gun
Get £5 off a 5kg box of selected 12mm Glue Sticks
Find out more visit our promotions page – click here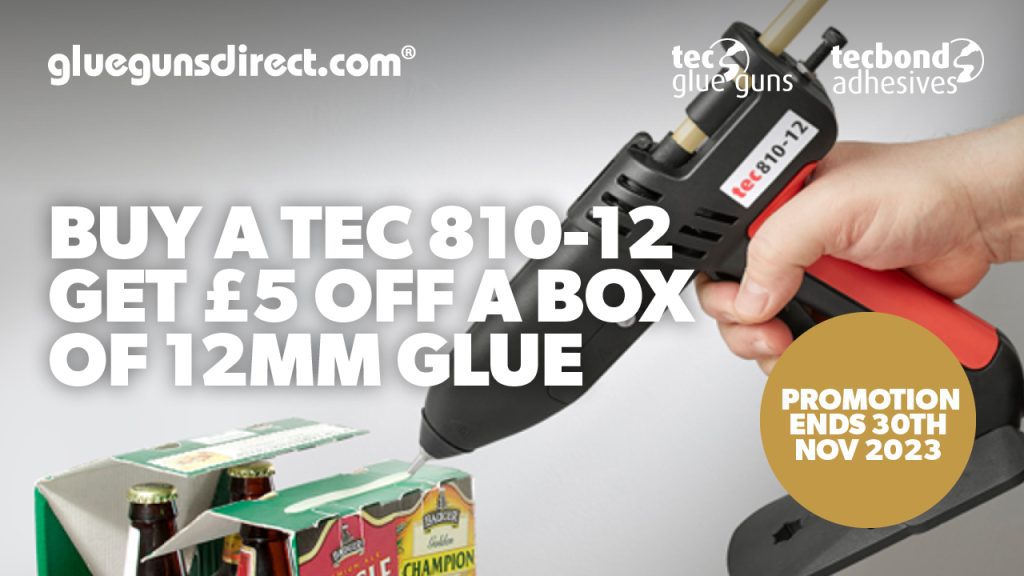 OFFER 2
Fancy a FREE British made Tec 810-12 glue gun with a 12-month warranty?
Yes, we said FREE glue gun!
Just show us what are you gluing with Tecbond 12mm glue sticks? Send us images (min 5) or a short video showing your application, materials being bonded, for us to use on social media (Linkedin), or emailers and we will send you a FREE Tec 810-12 glue gun worth £100 inc vat.
Email or WeTransfer your images/video to TonySmirk@kenyon-group.co.uk