The upgraded version, Tecbond LM41 low melt adhesive has been launched to the market and delivers the perfect bond.
Tecbond LM41 is suitable for use on temperature sensitive materials that would be damaged by normal hotmelt temperatures, such as foams, thin films, and expanded polystyrene. The lower application temperature (130-160˚C) reduces the risk of accidental burns making it suitable for use in schools and for applications that require fingers to be close to the adhesive during assembly.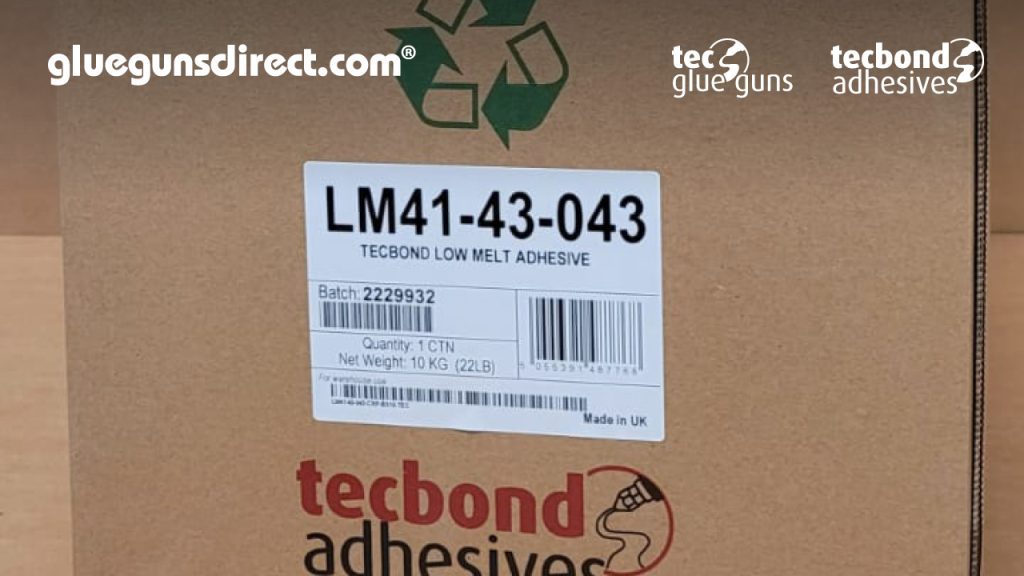 low stringing
good adhesive output
reduces risk of burns
suitable for heat sensitive materials
Available in 12mm, 15mm, 43mm and bulk prills.
Tecbond LM41 can be used as a fast-setting packaging adhesive that is perfect for small, delicate box and carton closing where improved operator safety is required.
Request a sample call:
South of England – Call Steve Morrow 07960 047020 or email: stevemorrow@gluegunsdirect.com
North of England – Call James Hamilton 07807 107309 or email: jameshamilton@gluegunsdirect.com
www.gluegunsdirect.com – Supporting Guide Dogs and Keeping Britain Bonded Since 1979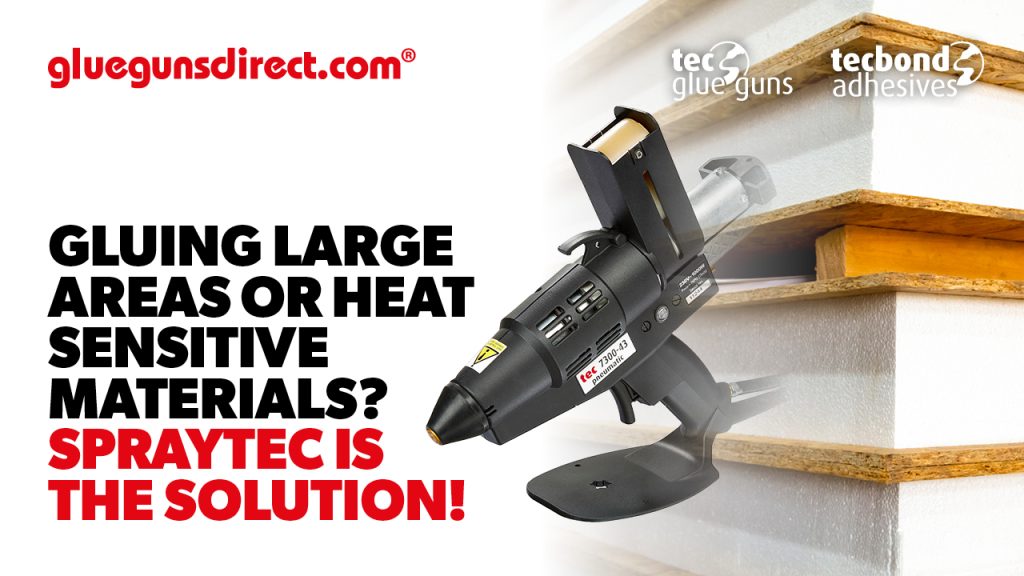 #Tecbond #Lowmeltadhesives #Gluesticks #Glueguns #manufacturing #productassembly #polystyrenebonding