Dot n Go (Applicator Included)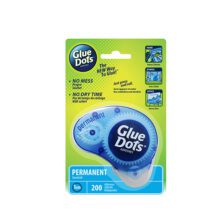 Permanent Dot 'n' Go 2000 Glue Dots
10 Handy Applicators each with 200 Permanent Glue Dots for sticky crafty projects, once stuck will not move!
The new way to glue, bonds to virtually any surface. Super strength - Bonds instantly 10 handy ...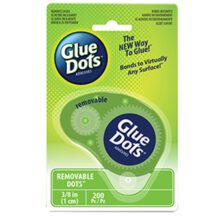 Removable Dot 'n' Go 2000 Glue Dots
10 Handy applicators each with 200x 10mm diameter Removable adhesive glue dots, ideal for applying credit cards / CD's to letter and magazines
The new way to glue, just press and roll. Use anywhere you need a quick, temporary bond. Bonds to virtual...
Showing all 2 results