Loctite High Temperature Epoxy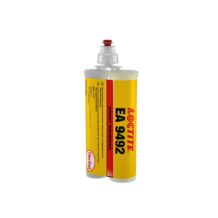 Loctite EA 9492 A&B (2:1) Dual Cartridge
LOCTITE® EA 9492 is a high temperature resistant, two component epoxy adhesive.
2-part epoxy adhesive formulated for applications where high temperature and/or high chemical resistance is ...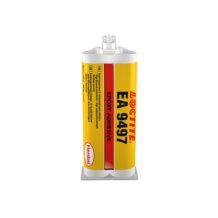 Loctite EA 9497 A&B Dual Cartridge
LOCTITE® EA 9497™ is ideal for heat dissipation applications such as bonding metal sheets for high heat transfer and potting electrical components
2-part, medium viscosity, high performance epoxy adhesive offering heat resistant bonding and filling charac...
Showing all 2 results
Can't find the Loctite product required?
Please call 0161 627 1001 or email: sales@gluegunsdirect.com for further assistance
Keeping you gluing with Loctite!
Epoxy Structural Adhesive
Epoxy structural adhesives are among the most versatile, bonding easily to many substrates and offering a wide range of properties that ensure excellent shear strength in permanent bonding applications. Additionally, high thermal and chemical resistance alongside minimal shrinkage and cohesive strength mean epoxy structural adhesives are used extensively for automotive, industrial, and aerospace applications. However, there application is not limited to these industries alone, and all types of manufacturing process can benefit from a high-quality epoxy structural adhesive.