Companies are changing to Tecbond 7718 polyamide glue sticks for Potting and Encapsulating electric components, seal switches and wires in the electronics, automotive and aerospace industries because of the benefits offered by a hot melt adhesive.
Traditionally the process involved the use of epoxy resins or silicone based products to prevent corrosion and moisture ingress. Silicones are slow to cure while epoxy systems often need ovens to accelerate the process, quicker setting grades need mixer nozzles which are messy, wasteful to use.
Tecbond 7718 polyamide glue stick brings to the market a new concept which reduces cost, increases process speed and involves no mixing or waste.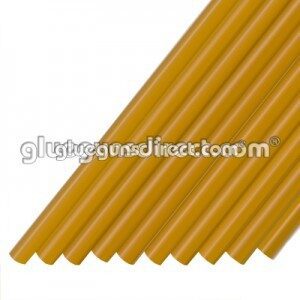 Tecbond 7718 polyamide glue stick range has been developed specifically for potting and encapsulating and is applied via the Tec range of glue guns. Tecbond 7718 polyamide glue sticks are available in 12mm and 15mm dia and in a range of colours: Black, Amber, Beige, Cream, Dk Brown and Oak. It has a low viscosity which allows the material to flow easily into small cavities. Once applied, the Tecbond 7718 Black potting compound prevents the encapsulated components being visible and ensures long term stability of the device.
Quick Setting / No Mixing / No Solvents
Tecbond 7718 polyamide glue sticks are loaded into a Tec glue gun then dispensed in its molten form onto or into the component. Tec 7718 potting compound cures to a tack free finish and any unused material will be reactivated the next time the glue gun is switched on. There is no mess and the process requires no cleaning or flushing. Tecbond 7718 potting compound has a very long shelf life !
To compliment the range Gluegunsdirect offer the Gas-Tec 600 cordless glue gun which runs of butane gas and for moredemanding applications we recommended the use of the Tec 820-12 or Tec 820-15 which can be set at a higher temperature to give a low viscosity and faster flow rates.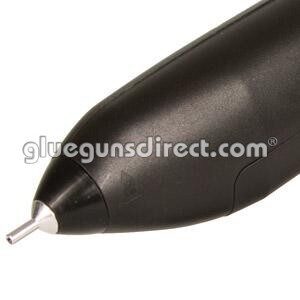 Recently added to the Tecbond Polyamide glue stick stable – Tecbond 7786 FR – a polyamide adhesive that has a ULVO flammability rating and excellent electrical properties. It is a good general purpose adhesive that can be used for component stabilisation, wire attachment and potting applications. It will give good adhesion to PVC and other plastics as well as PC board. TECBOND 7786FR also provides excellent upper and lower heat resistance.
For more information please contact our sales office on 0161 627 1001 or email: sales@gluegunsdirect.com
Tecbond 7718 polyamide adhesives
Tecbond Polyamide adhesive range