New from Glue Dots is a continuous pattern of pressure sensitive adhesive glue dots on a roll. Matrx Glue Dots are a cleaner solution to double-sided and transfer tapes and is a safer alternative to hot melt adhesives.
Available in Matrx Permanent (Instant Bonding) and Matrx Removable options.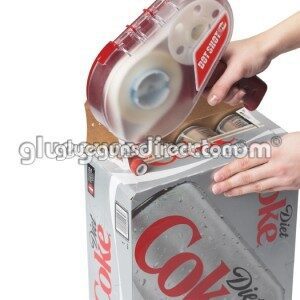 Easy to use, Clean Cut off, No Residue, Reduced Waste. Applied by the improved easy loading , triggerless Dot Shot Pro applicator. Matrx glue dots are versatile and ideal for countless projects:
Point of Sale Display Assembly
Adhering Matting in Picture Frames
Sealing and Re-Sealing Food & Beverage Cartons
Assembling Sample / Pattern Books
Sign & Display Manufacturing
Joining Sheeting, Films, Liners, Papers
Matrx Glue Dots are available in 6mm x 18m or 12mm x 18m rolls – ACID FREE.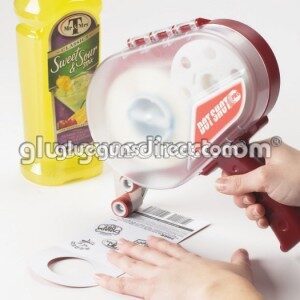 Let us help you find the perfect Glue Dot adhesive solution:
When standard Glue Dots are not the right solution for the job, our knowledgeable and helpful customer service team are available to offer custom product recommendations and samples for testing.
We will work with you to find the right Glue Dot for your application based on – shape of the dot, thickness, spacing, temperature resistance, colour, diameter, scent, direct or indirect food contact. Give us a call on 0161 627 1001 or email: sales@gluegunsdirect.com